WTA Toronto: Paula Badosa - 'Pressure is a privilege' but...
Paula Badosa goes into the WTA 1000 event in Toronto as number four. The 24-year-old sees the role of favourite, which the Spaniard has in most games due to her world rankings, as both a privilege and a burden.
by Michael Rothschädl
last edit: Aug 10, 2022, 10:15 am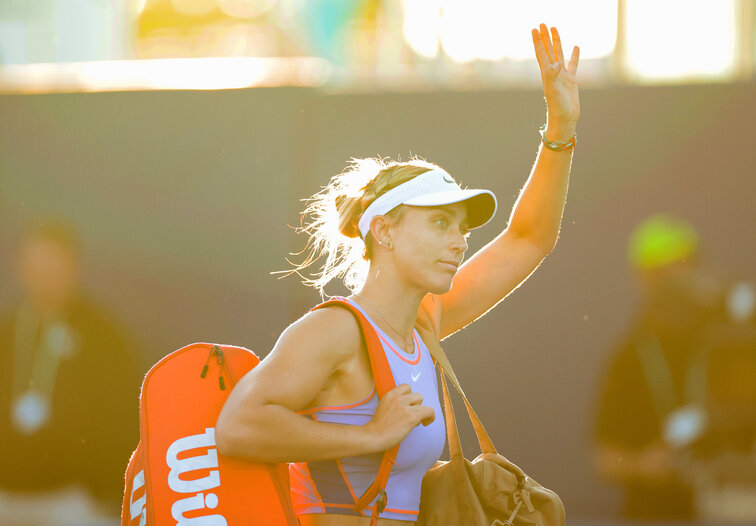 The 2022 season is undoubtedly a very special one for Paula Badosa: While the Spaniard started the year as number eight in the world, the 24-year-old has meanwhile moved up to second place and has since consistently consolidated herself in the top 5. After a few weeks in fourth place on the WTA charts, Badosa is back in third place this week - and is therefore likely to find an extremely attractive starting position for the last Grand Slam event of the year, the US Open.
However, the pleasant starting position due to the seeding list is only one side of the coin. Since this season at the latest, Badosa has known what it means to be the favorite in almost every match. And this is where pressure comes into play. "I think in the position I'm in today, like I always say, pressure is a privilege. I know that and I think I'm very lucky to be in the position I'm in today," Badosa takes a very differentiated view of this factor.
Badosa with only one title in 2022
Of course, this circumstance is stressful and hard at times, because you feel "obligated" to win the matches. "It's tough," emphasizes Badosa, who has been waiting for the second title win of the season since January in the 2022 calendar year despite breaking through in the rankings. In your current, new situation, according to Badosa, it is of utmost importance to have a strong team behind you. "It's really difficult and I think my team is doing a great job here," said the Spaniard.
In particular, in shielding Badosa from all the hype around her person so that she can fully focus on the competitions: "I think the most important thing is that my team tries to protect me and get me to be in my stay in your own bubble and work hard. I think if you work hard and calmly, things will come," said the 24-year-old, who is still waiting for her first semester final at Grand Slam level. According to the seeding list, Badosa could already succeed in New York City.