30th anniversary of Arthur Ashe's death
Arthur Ashe is one of the greatest icons in tennis. And not just because of the fantastic performances that the American showed on the court. Ashe died 30 years ago today after contracting the HIV virus through a blood transformation.
by SID
last edit: Feb 06, 2023, 06:39 pm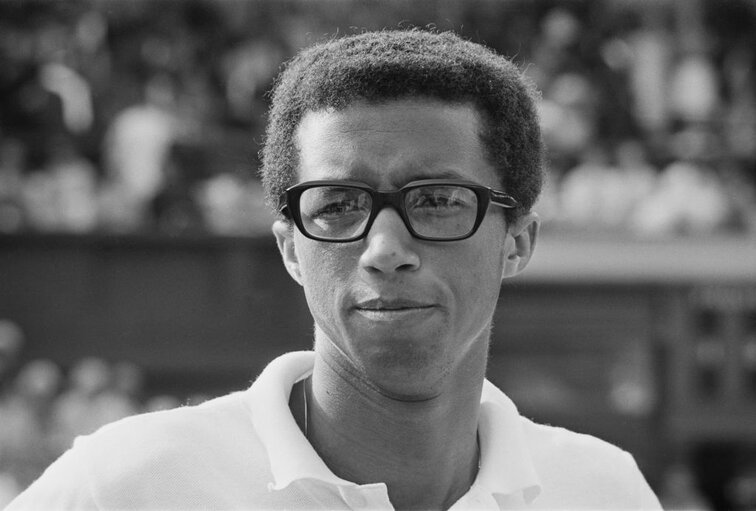 US Open? Check. Australian Open? Check. Wimbledon? Check. After three Grand Slam tournaments, Arthur Ashe put a hook and managed what Germany's currently best tennis player Alexander Zverev has so far tried in vain. But Ashe was more than a champion on the court, he was a civil rights and anti-poverty champion. It is now the 30th anniversary of his death.
Ashe was the first black individual to triumph in the US Open in 1968, made history in 1975 on the Sacred Lawn of Wimbledon, and served on the Davis Cup team for the USA. Playing in public squares and dusty streets as a child, the southern boy became an icon and used his popularity to fight discrimination around the world.
His widow Jeanne Moutoussamy Ashe once said that her husband never cared about making tennis history: "But the game gave him a platform to talk about the topics that were very important to him." He was a member of a delegation of African Americans who wanted to end apartheid in South Africa.
Ashe is dedicated to fighting AIDS
Ashe's career ended five years after his Wimbledon triumph. After heart surgery, he announced his retirement in April 1980 at the age of 36. In 1992 he made his HIV disease public, he is said to have received contaminated blood during a bypass operation. From then on, Ashe devoted himself to the fight against AIDS in the last year of his life. He died on February 6, 1993 at the age of 49 from complications of pneumonia.
His work has an impact, also in tennis. So far only Yannick Noah has followed him as a black Grand Slam winner in Paris in 1983, but the era of the Williams sisters in women's tennis would hardly have been possible without Ashe.
A statue of him was erected in his birthplace Richmond, in New York the largest tennis stadium in the world bears his name: the men's singles final of the US Open is held annually in Arthur Ashe Stadium.