Also a man of the last few weeks: Ugo Humbert!
Ugo Humbert, whose career was briefly stalled by injury, has catapulted himself back into the top 40 players in the world with two wins in major Challenger tournaments.
by tennisnet.com
last edit: May 20, 2023, 08:11 pm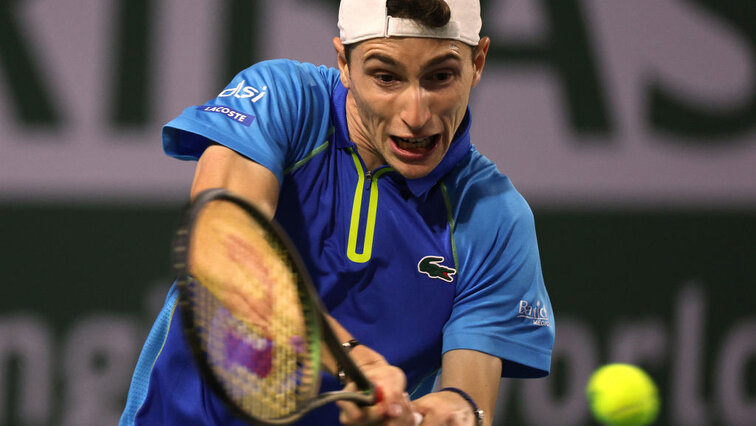 500 points in one fell swoop - that's what Ugo Humbert scored almost two years ago when he won the tournament in HalleWestfalen. The wage was at number 25, the highest placement in the ATP charts. After that, however, Humbert went downhill due to multiple injuries, dropping him out of the top 100. But now the French left-hander seems to be on the mend. Because after Humert won the ATP Challenger tournament in Cagliari a few days ago, he immediately followed up on the next 175 today.
That's 350 hard-earned points that the 24-year-old is happy to take. Because they catapult him to position 38 in the live ranking. Which, if some colleagues in front of him don't cancel, will not be enough for a placement in Roland Garros.
In any case, Humbert beat Tomas Etcheverry 7:6 (3) and 6:4 in Bordeaux today. Etcheverry defeated tournament favorite Jan-Lennard Struff in the semifinals.