Anhelina Kalinina: One woman, many brands
When Anhelina Kalinina contests her biggest career finale against Elena Rybakina in Rome today from 7 p.m., one question will be: In what outfit?
by tennisnet.com
last edit: May 20, 2023, 07:15 am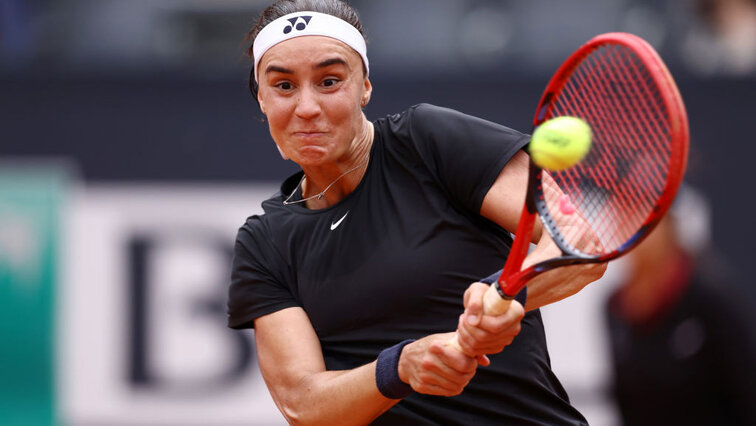 Recently, namely yesterday in Rome: Veronika Kudermetova had just won the last 16 points and thus the second set in the semifinals against Anhelina Kalinina, when the Ukrainian took her leave in the direction of the changing room. And underwent an amazing metamorphosis: Before she went into the catacombs, Kalinina wore a Nike headband and an Asics T-shirt.
#IMG2#
When the number 30 of the tournament entered the Campo Centrale again, a terry cloth band with Yonex branding could be seen around the forehead, and Nike was now allowed to serve as the t-shirt outfitter. That didn't stop Anhelina Kalinina from moving into her first 1000 final. But it's amazing: A top 50 player actually has no official outfitter in 2023. Veronika Kudermetova, and the Italian TV directors left no doubt about that, will be kitted out by Emporio Armani. Which resulted in several long shots on the Russian woman's shoes.
The women get less prize money than the men
The good news: even if Anhelina Kalinina obviously has some catching up to do when it comes to clothing sponsors - it probably doesn't have to be collected. There is 272,200 euros just for taking part in the final. Should it be enough for the greatest career triumph against Wimbledon winner Elena Rybakina, then Kalinina would even be able to receive a winner's check in the amount of 521,724 euros. Which, by the way, is less than there are for men's finals alone.
Here the single tableau in Rome
rommap