ATP Challenger Tour: Andrea Gaudenzi puts his controversial point of view into perspective
After the numerously criticized statements by AndreaGaudenzi on the ATP Challenger Tour, the ATP boss is at least officially rowing back a few boat lengths.
by tennisnet.com
last edit: Jan 17, 2022, 05:56 pm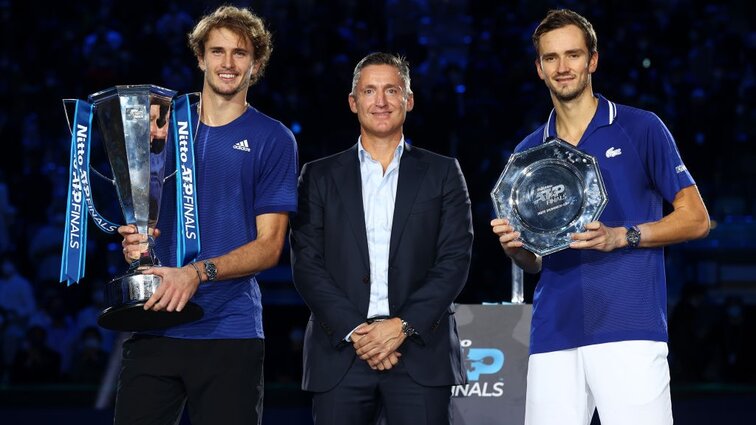 The Challenger Tour is like a university where you learn the job properly and then do it on the ATP Tour. Players and officials took this and other statements about the ATP Challenger Tour seriously against the ATP boss Andrea Gaudenzi. In an interview in mid-December, the Italian from the 2nd division of tennis did not give a good report. For the disrespectful undertone in Gaudenzi's words, the former top player earned some hearty and cynical comments.
"Maybe he's too busy turning all 1000s into two-week events which would further reduce the number of tournaments," tweeted former Australian doubles specialist Paul McNamee. Less than a month later, Gaudenzi is trying to clarify, relativizing his statements in an interview with ATP Media: "The Challenger Tour is crucial to the success of tennis because it is the path to the ATP Tour, without it our sport cannot thrive. "
Improvements and increased player earnings?
"I know how tough the competition is at this level because I've played a lot of challengers myself in my career. I have the utmost respect for the players and for the organizers of tournaments at this level, who work extremely hard," she said former world number 18 correctly understood. "In terms of the number of athletes sponsored, it's true that tennis is not on the same level as team sports like soccer, football or basketball."
"Improving financial sustainability at the lower levels of tennis - by redistributing the revenue generated at the top - translates into better promotion and support. I would like to stress that this is a top priority for the ATP and that we believe significant progress can be made. I am confident that this work will result in significant improvements, including increased player revenue."
Players beyond the top 100 would be happy. Let's see if words are actually followed by deeds.