ATP: Coach Rick Macci - "Alcaraz is the most complete player"
In an interview with the tennis platform "Tennis Infinity", legendary coach Rick Macci explains why he considers Carlos Alcaraz to be the most mature player at the moment.
by Stefan Bergmann
last edit: May 01, 2023, 01:14 am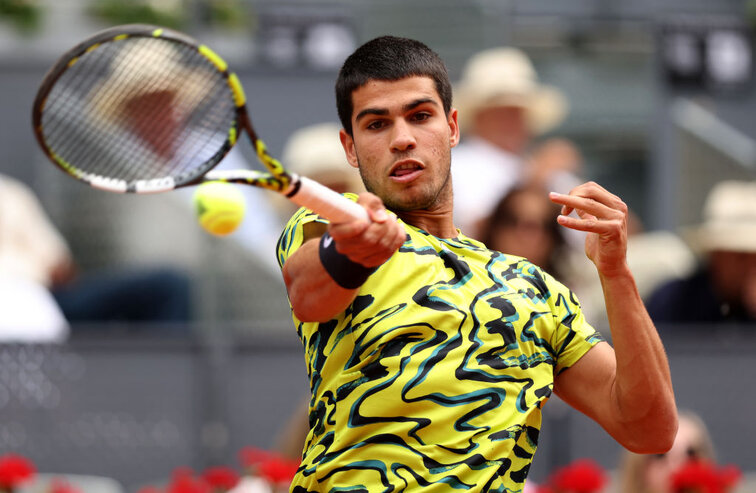 Rick Macci knows what he's talking about when he talks about tennis. During his coaching career, the 68-year-old from the US state of Ohio has looked after five players who have climbed to the top of their world rankings: Serena and Venus Williams, Maria Sharapova, Jennifer Capriati and Andy Roddick. No wonder insiders prick up their ears when the seven-time US Tennis Coach of the Year shares his perceptions with the rest of the world.
In particular, Macci explained his opinion on the Spanish high-flyer Carlos Alcaraz in detail in an interview with the "Tennis Infinity" platform. First steep thesis - not sand is the best surface for the young man from Murica but hard court: "Many people think sand is his best surface, but I say it's the hard court. I think that he does more damage there with his strength I think he has such a wide range of shots on clay that sometimes he has too many options."
Biggest Danger? injuries!
Macci also doesn't see the danger of losing his grip on "Carlitos" because of his many early successes: "He was born for it, he's a showman, a performer. But he has humility and gratitude at the same time. That makes him a very complete person Individual. Because it can all go to your head, but he loves to perform, he's all about the competition."
The US star coach sees the most question marks behind the health of the 19-year-old from Murcia: "He will lose, he will fail, he will stumble and he will feel the pressure, but in my opinion – if he stays healthy , because I'm a little worried because he slips so much and he's not very squeamish with his movements and he's had a few injuries already, so you have to keep an eye on that - he's the most complete player around."