ATP: Doubles expert Rajeev Ram number 1 for the first time at the age of 38
Rajeev Ram has made it to the top of the doubles world rankings for the first time - at a slim 38 years.
by Florian Goosmann
last edit: Oct 05, 2022, 11:30 am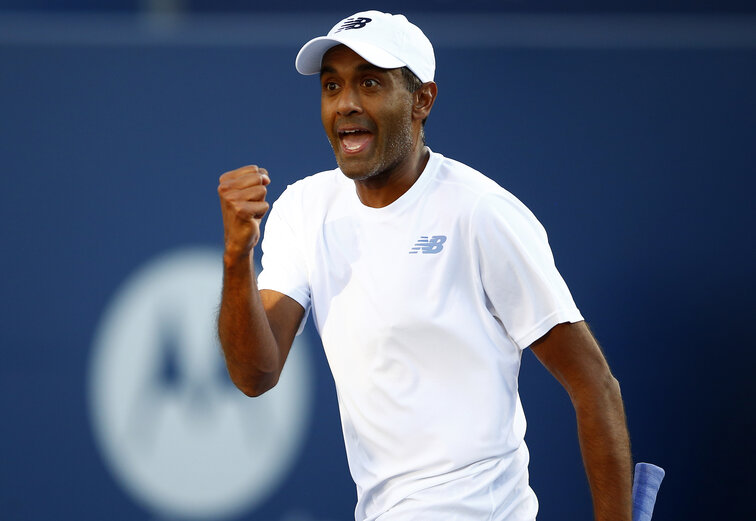 Ram benefited from regular doubles partner Joe Salisbury dropping 250 points this week from winning last year's San Diego - the tournament Salisbury had played and won with Neal Skupski at the time.
Ram is the number 1 in doubles for the first time, and at 38 he is also the oldest player to climb the world rankings for the first time.
Ram has been a pro since 2004. In 2016 he made it to place 56 in singles, and he won two titles here in his career.
In the meantime, however, he only competes in doubles and mixed, and successfully at that. He has won 25 doubles titles so far. He used to be mostly with Scott Lipsky and Raven Klaasen, but the big successes came from 2019, since his partnership with Salisbury.
The two have won three Grand Slam titles since 2020, once the Australian Open, twice the US Open, including this year. There are also three Masters titles.
In mixed, Ram has triumphed twice in Melbourne, both times alongside Barbora Krejcikova.
Rajeev Ram - the Sampras double
Ram is best known to tennis enthusiasts as the spitting image of Pete Sampras, and his overall technique is enormous, similar to that of "Pistol Pete".
The reason, as Ram once revealed: He only had a coach late and learned a lot from TV and videos - and here from Sampras, whose game and behavior on the court he really appreciated.