ATP Geneva: Alexander Zverev - 2019 did not hurt match practice
Alexander Zverev will compete in the ATP Tour 250 tournament in Geneva next week. In 2019 he won this event. And then played very well in Roland Garros.
by tennisnet.com
last edit: May 21, 2023, 03:37 am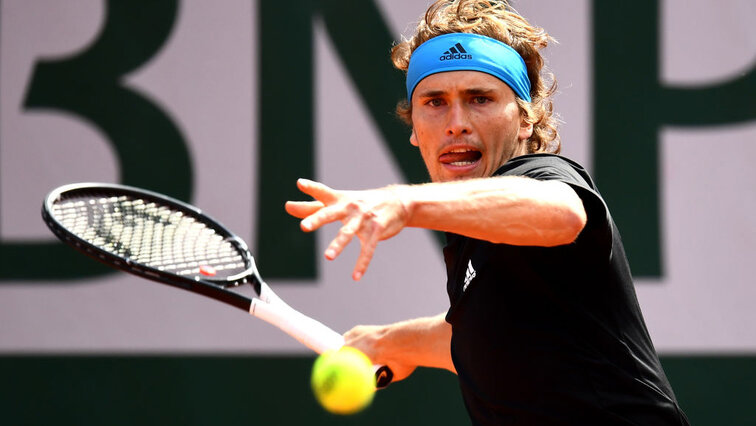 Whether you compete in the week before a Grand Slam tournament is usually a philosophical question for the favorites. And most often the answer to this question falls in the negative. After all, you want to adapt to the local conditions in Melbourne, Paris, London or New York. There are always exceptions. Dominic Thiem, for example, opened up in Lyon, which on the one hand gave him the title around 2018 and thus self-confidence. However, there was also a positive side effect: Anyone who still plays tennis in Lyon or Geneva does not have to fulfill their media obligations in Roland Garros.
Now it's 2023. And with all due respect, Alexander Zverev will not be one of the top favorites at the Bois de Boulogne. But maybe, as in 2019, as the winner of Geneva. Back then, older sports fans will remember, after an effortless opening win against Ernests Gulbis, Zverev struggled through three three-set games and won the tie-break of the third final set against Nicolas Jarry 10: 8.
Zverev eliminated in the quarterfinals of Roland Garros in 2019
Did it hurt Zverev in terms of the Frnech Open four years ago? How you take it. In round one, Zverev had to go the full distance against John Millman in Paris, and again in round three against Dusan Lajovic. The end came in the quarterfinals against Novak Djokovic. it could have happened at any time and under any circumstances.
However, Alexander Zverev is not the only top player who would like to quickly find a reasonably acceptable form for the second major of the year in the coming week: Because Félix Auger-Aliassime is also serving in Lyon. The Canadian needs wins just as badly as Zverev.