ATP Masters Rome: Final! Daniil Medvedev beats Stefanos Tsitsipas!
Daniil Medvedev has reached the final of an ATP Masters 1000 tournament on sand for the first time. The Russian defeated Stefanos Tsitsipas 7:5 and 7:5 and will play Holger Rune tomorrow Sunday.
by tennisnet.com
last edit: May 20, 2023, 10:42 pm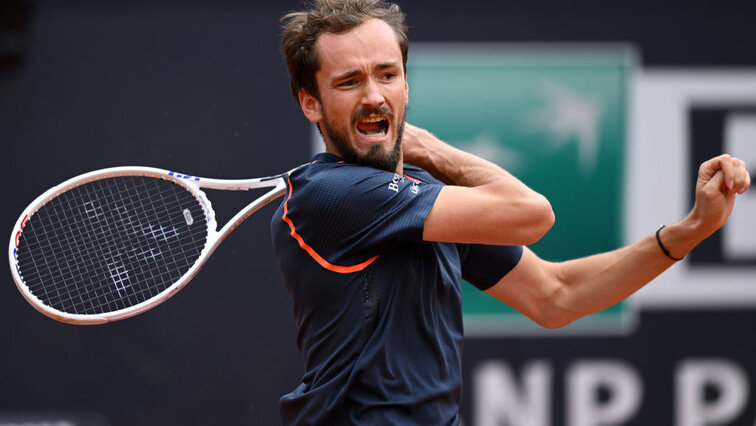 Here is the match to read in the live ticker.
Towards the end of the second semifinals at the ATP Masters 1000 tournament in Rome, the majority of the audience in the Foro Italico sided with Stefanos Tsitsipas. Not so much, because Daniil Medvedev would have done something again that would have turned the fans against him. No: after hours of rain breaks, the people in the stands of Campo Centrale just wanted to see more tennis.
Medvedev, however, had other plans. And with a 7: 5 and 7: 5, they made it into the final of a 1000 tournament that was played on sand for the first time. He enjoyed the day despite having to warm up six or seven times. In the head-to-head, Daniil Medvedev scored 8: 4 with Stefanos Tsitsipas.
In the final, Medvedev will meet Holger Rune tomorrow from 4 p.m. (live on Sky and in our ticker). The Dane was able to prevail against Casper Ruud in the first semi-final 6:7 (2), 6:4 and 6:2. Rune and Medvedev met in Monte Carlo just a few weeks ago. Back then, Rune had the upper hand.
Here the single tableau in Rome
rommap