ATP: Rafael Nadal falls out of the top 100 on June 12th
The much-cited changing of the guard is reflected in several facts. A particularly obvious one is Rafael Nadal's exit from the world top 100, which is unstoppable.
by Stefan Bergmann
last edit: May 18, 2023, 07:41 pm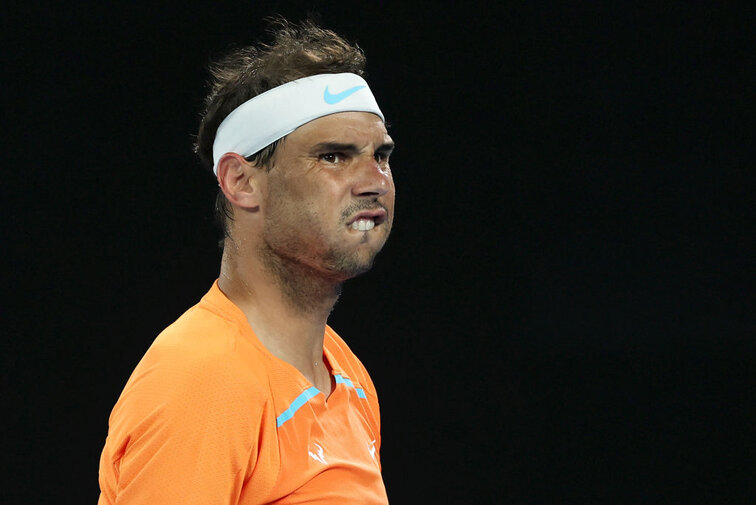 Everything still looks so harmless when you look at the ATP world rankings. Because despite the long break, Rafael Nadal is still ranked 14th in the ATP charts. But appearances are deceptive, because the Mallorcan's cancellation for this year's French Open means that the clay court god falls out of the top 100 in the world rankings - practically his entire points balance is lost due to the impossible title defense.
In politics, the term turning point is currently being used quite frequently - sometimes with questionable foundations. Speaking of tennis, June 12, 2023 is definitely one of those, because after more than 20 (!) years, the "Bull from Manacor" will no longer be part of the top hundred tennis professionals on that day.
To the fans: Don't paint it black
And in view of the statements made by the 22-time Grand Slam champion in the press conference on Thursday afternoon, there is also a big question mark over whether a return to the aforementioned spheres will be of any importance to the Spaniard. On the other hand: If a player could pull out all the stops again in his farewell season, it would probably be "Rafa".
In the very worst case, the Iberian doesn't really come back to the tour at all - Roger Federer's departure offered an undesirable template for this. But we don't want to paint too much black, because the "King of Clay" can be sure of one thing: Where he asks for a wild card, he will get it.