ATP: Rafael Nadal refines the field in Rotterdam
Rafael Nadal will start at the ATP Tour 500 tournament in Rotterdam. That became known on Tuesday.
by tennisnet.com
last edit: Jan 20, 2021, 06:22 pm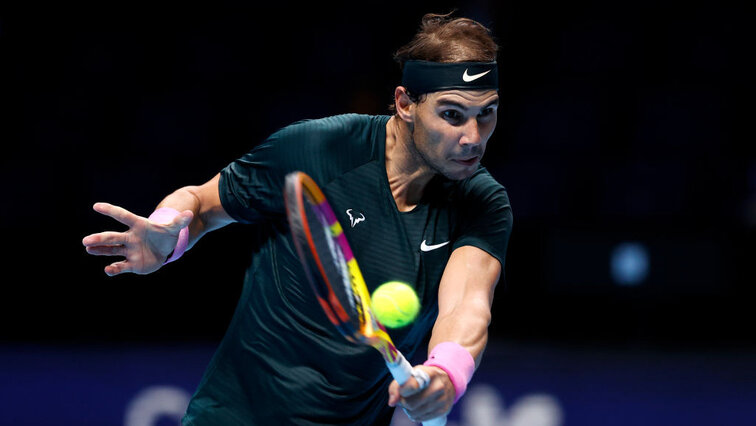 Rafael Nadal and the hall - it's a rather one-sided love relationship. The Spaniard is celebrated all over the world, whether outdoors or indoors. But Nadal did not celebrate his greatest successes under the roofs of the hall. Strictly speaking, the ratio is 84: 2 in favor of the open-air titles. Only in Sao Paolo in 2013 (there was played on clay indoors) and in Madrid in 2005 (on hard court in the hall) the current number two in the world succeeded. Which of course doesn't change much about Nadal's favorite position for Rotterdam.
According to paper, Daniil Medvedev is entering the race as Nadal's biggest competitor. The Russian beat Rafael Nadal on his way to victory at the ATP Finals in London, alongside Novak Djokovic and Dominic Thiem.
Stan Wawrinka will also serve in Rotterdam, as will Jannik Sinner, who is Nadal's training partner in Adelaide this week.
Krajicek delighted with Nadal's arrival
Tournament director Richard Krajicek was very pleased in a broadcast. "What was true for his debut in Rotterdam in 2008 also applies now: Rafa is number two again in the world," Krajicek enthused. "That shows how unique he is. Non-stop in the top ten since April 2005. There is no one who comes close to him in this regard."
The tournament calendar dictated by Corona helped Krajicek to sign Nadal. "We've been in contact with him annually, but Rotterdam didn't fit into his schedule. Now that the season has to be rescheduled, he was open to coming back to Rotterdam. Of course we took the opportunity. It's no secret that Nadal is one of my all-time favorite players. "