ATP: Roger Federer speaks openly about farewell - "Don't think I need tennis"
So far, Roger Federer has rarely made such clear statements about the approaching end of his career as in a conversation with the Dutch daily newspaper "Algemeen Dagblad".
by Stefan Bergmann
last edit: Jul 11, 2022, 10:00 pm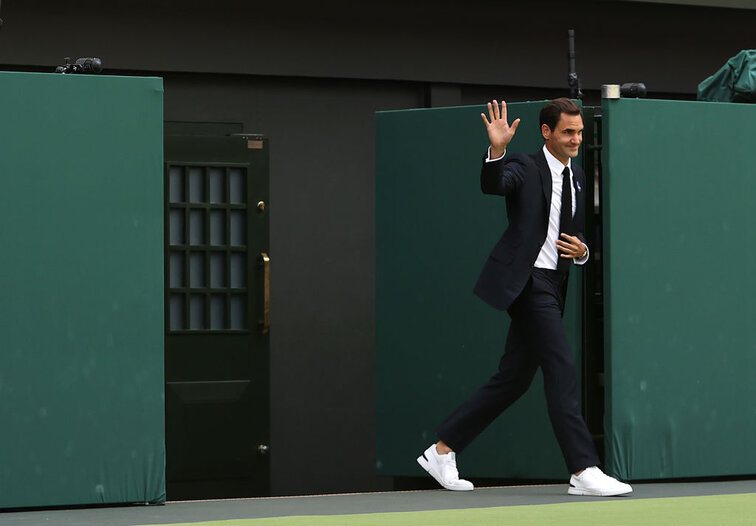 Almost every adult person knows this condition - a phase of life comes to an end, a new one begins. Some transitions are easy to do, others require a lot of psychological work to master. One might think that Roger Federer only wants to hang up his professional racket with a very heavy heart - given everything the Swiss has achieved in tennis and how much he owes him.
That this is not necessarily the case can be read in a recent interview by the 20-time Grand Slam champion with the Dutch daily newspaper "Algemeen Dagblad". In it, the Swiss says, for example: "I love to win, but if you're no longer competitive, then it's better to stop. I don't think I need tennis."
"Tennis is not my whole identity"
He is also happy about the small things in life, for example when his son does something good or when his daughter brings home a good grade. "Tennis is part of my life, but not my whole identity. I know that a professional career can't last forever," says the longtime former number one.
It was strange for him not to play Wimbledon this year and just watch it on TV. But: "I can honestly say that I'm very happy at home. Sometimes I miss not traveling around the world anymore and of course I miss sport too. However, living at home in a normal way is just as good. "