ATP Rome: "Salty Saturday" in the Eternal City
At the ATP Masters tournament in Rome, the spectators should get their money's worth this Saturday. Both individual semi-finals have an explosive history that could provide the famous salt in the soup. The outcome of the matches is just as difficult to predict as this year's weather at the 1000 event.
by Dietmar Kaspar
last edit: May 20, 2023, 09:35 am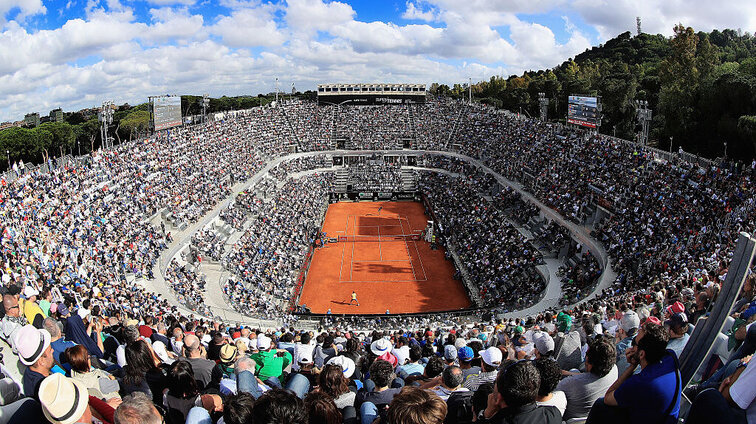 Ruud vs Rune
Of the four encounters so far between the two Scandinavians Casper Ruud (ATP No. 4) from Norway and the Dane Holger Rune (ATP No. 7), all of which Ruud won, the last encounter was in the quarterfinals of the French Open 2022 for headlines. Because of an alleged scuffle in the catacombs after the match, both players accused each other of lying. In the last 12 months, 20-year-old Rune has come a long way, climbing from 40th place at last year's Roland Garros tournament to the top 10, while Ruud, four years his senior, started the season sluggishly and only slowly improved on clay aisles.
Medvedev vs Tsitsipas
In Daniil Medvedev's (ATP No. 3) game against Stefanos Tsitsipas (ATP No. 5), the first argument at the 2018 tournament in Miami was really explosive. After both players extensively extended their toilet break, both players accused each other of unsportsmanlike behavior after the match, which erupted in a heated exchange of words after the obligatory shake hands. The balance sheet sees the 27-year-old Medvedev 7:4 ahead, but the 24-year-old Greek prefers playing on the red ash. It remains to be seen how far Medvedev will be carried in this tournament by the newly acquired clay court skills.