Australian Open: Djokovic too strong for Paul - tenth title within reach
Novak Djokovic is one win away from his tenth Australian Open title. The Serb easily won his semi-final against Tommy Paul 7-5, 6-1 and 6-2 and will play Stefanos Tsitsipas in the final on Sunday.
by tennisnet.com
last edit: Jan 27, 2023, 12:06 pm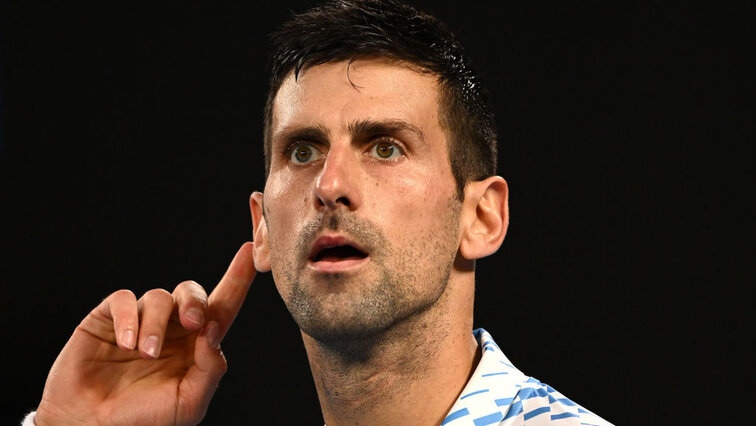 Here is the match to read in the live ticker.
Novak Djokovic remains unstoppable on his quest for his tenth Australian Open title. In the first act of his semi-final against Tommy Paul, the record champion from Melbourne had to fight for the set lead again after an early lead. In the end, however, Djokovic was never in danger, winning 7: 5, 6: 1 and 6: 2.
For Paul, the best Grand Slam tournament of his career came to a disappointing end. In the world rankings, entering the semi-finals for the first time will have a very positive effect: Paul will improve by 16 places, appearing in the top 20 of the charts for the first time as number 19 from Monday.
Djokovic clear favorite against Tsitsipas
From the Serb's point of view, the omens for the final couldn't be better: it's against Stefanos Tsitsipas, against whom Djokovic has a record of 10-2 wins. Tsitsipas' last success was in Shanghai in 2019. In addition, the Greek has not yet won a major, while Djokovic has 21 and could draw level with Rafael Nadal with a win on Sunday. Tsitsipas won his semi-final against Karen Khachanov in four sets on Friday.
But there is something else at stake in the final: the winner will replace Carlos Alcaraz at the top of the ATP world rankings. Which would be a novelty for Stefanos Tsitsipas. Novak Djokovic has already spent 373 weeks on the square in the sun.
Here is the individual tableau in Melbourne
laver arena