Australian Open: Novak Djokovic shines over Belgrade
The ten-time Australian Open winner Novak Djokovic received a very special honor in his hometown of Belgrade for his 22nd Grand Slam success.
by Stefan Bergmann
last edit: Feb 02, 2023, 09:16 am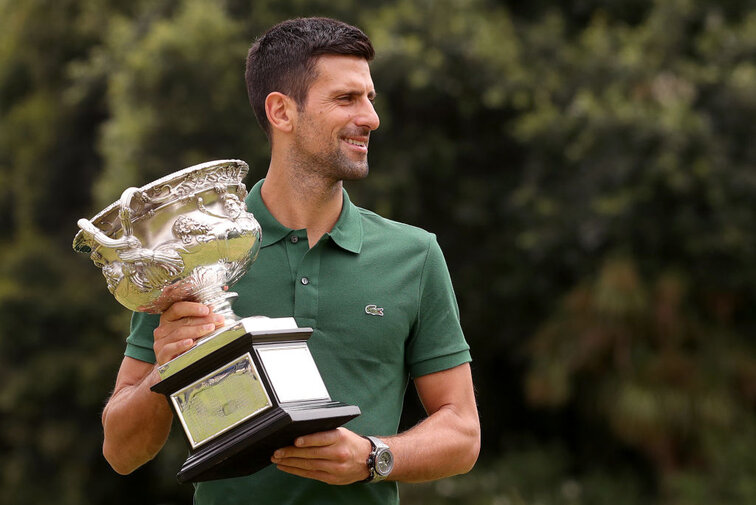 Novak Djokovic was already a legend of tennis during his lifetime. At the latest after his tenth success at the Australian Open last Sunday, hardly any tennis expert believes that "Nole", if he stays healthy, will not be immortalized in the history books as by far the most successful tennis player of all time. And when and if there could be such an exceptional athlete in the "white sport" again, nobody really knows at the moment.
No matter how you perceive the 35-year-old Serb as a person, his sporting achievements are impressive. But the sometimes exuberant criticism of the South Slavs will probably be an (in)fine mixture of envy and lack of understanding, although the sometimes capricious world number one cannot be completely absolved of personal guilt, as he did in his acceptance speech in Rod-Laver -Arena also reflected itself.
A very special honor
Where love for the 22-time major triumphant will surely be everlasting is in his home country of Serbia. The fans of the former Yugoslav republic are known for their national pride and their affinity for sports. It is therefore not surprising that the "Djoker" received a very special honor in the Serbian capital of Belgrade.
On the Kula Tower, the tallest building in the metropolis with around 1,350,000 inhabitants, the sports superstar can be seen in an animation that can be seen from afar. In addition to pictures of the epochal tournament victory, the lettering "Nole" and the obligatory national flag can also be seen. Honor where credit is due.