Craig Tiley - "Djokovic, Nadal, Thiem deserve a better deal"
Craig Tiley, Tennis Australia, has commented on allegations about the separate accommodation of the top three players in the world in Adelaide.
by APA
last edit: Jan 21, 2021, 08:48 am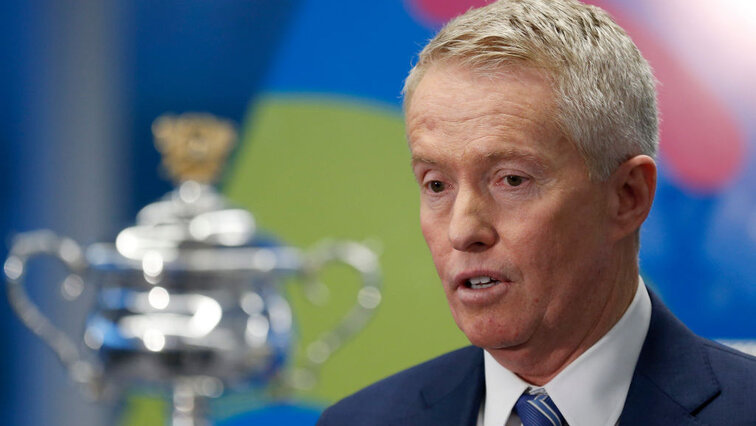 Australian Open tournament director Craig Tiley has defended the privileges for the stars in the run-up to the first Grand Slam tournament of the tennis season. "My general rule is that if you are at the top of the game, a grand slam champion, it's just the nature of the business that you get a better deal," Tiley said on Wednesday.
Tiley referred to the top professionals such as Novak Djokovic , Rafael Nadal , Dominic Thiem , Naomi Osaka or Serena Williams , who, unlike the rest of the tennis entourage, are not allowed to spend their 14-day quarantine due to Corona in Adelaide. The hotel rooms there have a balcony, unlike the three hotels in Melbourne.
No further privileges for Djokovic and Co.
Tiley said Djokovic and Co. would otherwise not enjoy any further privileges. In Adelaide, too, players are only allowed to leave their hotel rooms for around five hours for training and fitness units. There are no fitness rooms there either. However, the stars were allowed to bring more supervisors. Some Melbourne-based professionals had criticized the different treatment.
For the more than 70 professionals and supervisors who have to be completely quarantined for two weeks because passengers had tested positive for Corona on their flights, nothing has changed, they are still not allowed to train. The quarantine costs could exceed the targeted 40 million Australian dollars (25.44 million euros), Tiley told a local radio station. Part of it will be paid by the state of Victoria