Dominic Thiem tests ex-Zverev fitness coach Jez Green
Dominic Thiem is playing tennis again, in the fitness area he has a new addition to the team in Jez Green - at least on a trial basis.
by Florian Goosmann
last edit: Aug 11, 2021, 04:56 pm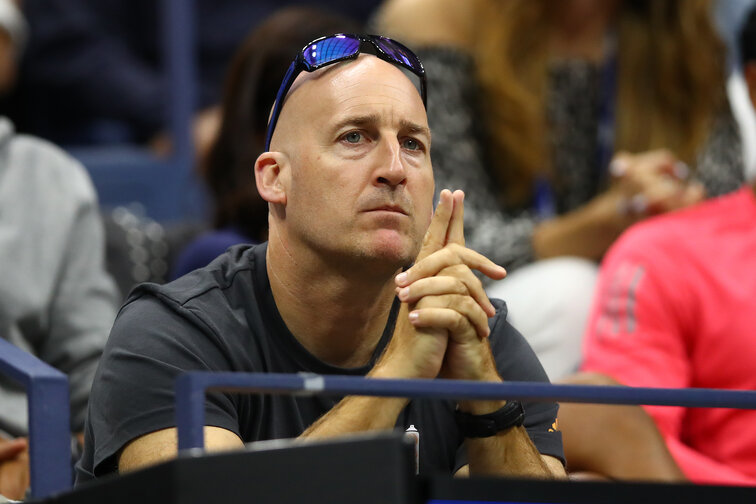 Only yesterday Thiem had posted a photo with a tennis racket in one hand and a wrist splint in the other. Comment: "Swap the rail for a racket." In other words: Things are looking up for Thiem, who was last out of action due to a wrist injury.
So the rail is gone, another is (new) here and should help with the comeback: fitness coach Jez Green. The Briton had gained notoriety in the tennis circus primarily through his collaboration with Andy Murray and most recently Alexander Zverev, but the paths between Green and Zverev had now separated. And Thiem snapped, albeit on trial. Green is not yet a permanent member of the supervisory staff, Thiem's management told the standard .
Will Thiem fit for the US Open?
Thiem suffered the wrist injury at the ATP tournament in Mallorca and then missed Wimbledon, Kitzbühel and the first hard court tournaments. A run at the US Open, where Thiem is the defending champion, still seems questionable. "It is impossible to make forecasts," Papa Wolfgang Thiem told tennisnet last week .
With Green, Thiem now has a recognized fitness coach on the team. From 2006 to 2015 Green worked with Andy Murray, then with Zverev. During this time he also worked for the US Tennis Association. A three-week test phase is currently pending with Thiem.
For Thiem, the 2021 season has so far not been very exciting. After a round of 16 at the Australian Open, the 27-year-old had taken a creative break after his early defeats in Doha and Dubai, the following clay court phase - apart from the semifinals in Madrid - went bad, at the French Open Thiem was thrown out in round 1. In the current annual ranking, the Race to London, Thiem is currently only in position