First Nadal opponent in Paris: Burgsmüller's match for the history books
Clay court king Rafael Nadal will miss this year's French Open . He played 115 matches there, the first 18 years ago - against: Lars Burgsmüller.
by SID
last edit: May 21, 2023, 11:21 am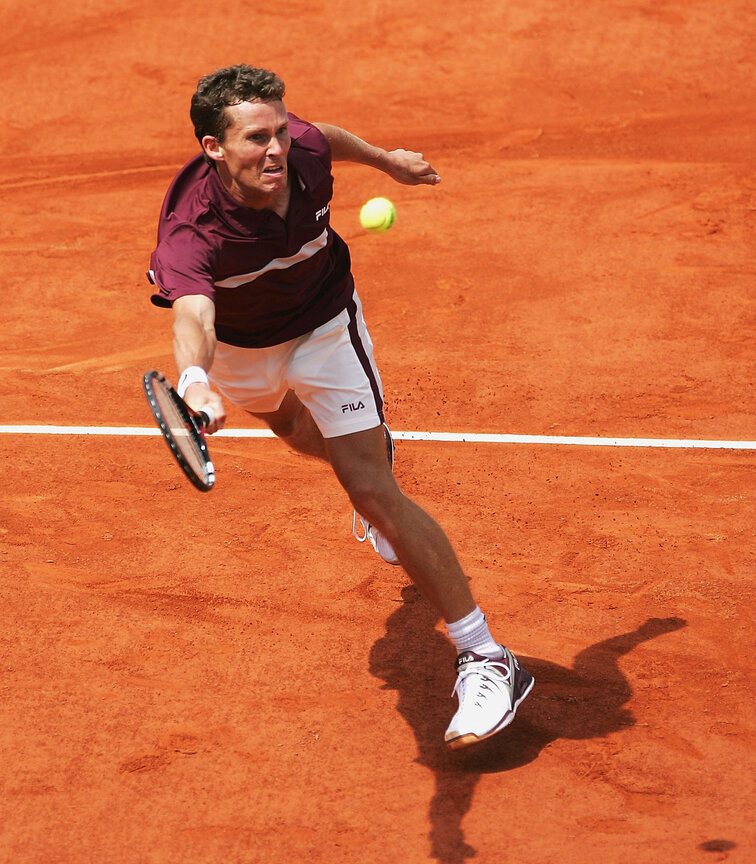 Lars Burgsmüller had a premonition. Sure, said the former German Davis Cup player, "I would wish it for him. But due to the physical ailments, the injuries, I fear that he will no longer make it to the title". An assessment that Rafael Nadal ultimately shared and canceled his trip to the French Open this year.
The end of the Spanish top star for Paris and the announced end of his career for the coming year are the big topics of the tennis world these days, which will be looking to Paris from next week. There Nadal won his first of 22 Grand Slam titles at the age of 19 and then the Coupe des Mousquetaires a further 13 times. Burgsmüller plays a special role on the extraordinary road to success.
First Nadal opponent Burgsmüller is now senior physician
Lars Burgsmüller is 47 years old, senior physician in a hospital in Essen. But, maybe a good question for "Who wants to be a millionaire?": Burgsmüller is also the first player Nadal had to play against at his premiere in Roland Garros at the end of May 2005. When he found out about the draw, "I wasn't that enthusiastic, you heard from all sides: That's the next big one," Burgsmüller recalled in the SID interview conducted before Nadal's cancellation.
Burgsmüller had previously played against Nadal in Indian Wells, losing in two sets. His insight from this match: "He's straight from zero to one hundred, he immediately goes full throttle and plays the first ball like the last. You have to win every rally three times to get the point."
First Nadal match in Paris: now saved as a highlight
So he tried that in front of the big Grand Slam backdrop, but in the end it was 1: 6, 6: 7 (4: 7), 1: 6 after 1:45 hours. Burgsmüller only realized from a distance that it was a match for the history books: "At that moment, and especially when I lost the game, I wasn't thrilled."
But Burgsmüller has long saved it as a "highlight" of his career - like his tournament victory in Copenhagen in 2002, like the match in Wimbledon against Andre Agassi or the two duels with Roger Federer.