Flaminia is here - third child of Fabio Fognini and Flavia Pennetta is born
Fabio Fognini and Flavia Pennetta have had their third child - and have stayed true to their tradition.
by Florian Goosmann
last edit: Nov 23, 2021, 01:33 pm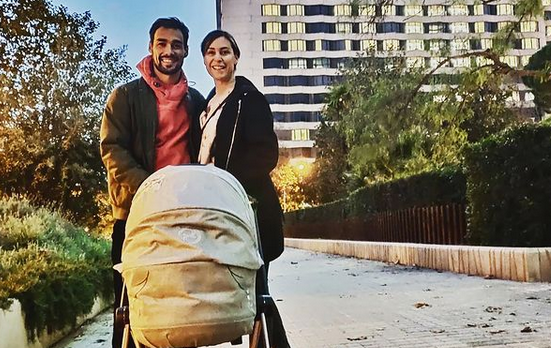 So there is still it in these times, the good news: Like the one that Fabio Fognini and Flavia Pennetta became dad and mom for the third time. At the weekend Fognini shared the great news with the tennis world.
And the two are consistent: after Federico (born 2017) and Farah (2019) , they not only remained true to their two-year cycle, but also to the first letter of their name: Flaminia was born on November 21, 2021. "Welcome, little princess," wrote Fognini on Instagram, his post now has around 80,000 likes.
As Fognini also announced, Flavia and Flaminia are now back home - although this is probably a temporary one or a second one, the "Hospital de Barcelona" can be seen in the background.
The first well-wishers naturally came from the tennis business, such as Fernando Verdasco, Roberta Vinci and Juan Sebastian Cabal.
Flavia Pennetta had also repeatedly communicated via Instagram about the course of the pregnancy, most recently a week ago.
Fognini still has to go to the Davis Cup
Fognini was still in action at the ATP Finals last week, on the microphone for Sky Sports Italy. But then he made the exit in time. His time with the family is currently experiencing another brief interruption: Fognini will still be at the start of the Davis Cup in Italy, next weekend Italy will meet the USA and Colombia in Turin.
Pennetta, however, can take it easy: in 2015 she won the US Open in a sensational way and a short time later she said goodbye to professional tennis.