French Open qualification: Rodionov, Novak and Misolic in second round
The Austrians Jurij Rodionov , Dennis Novak and Filip Misolic were each able to reach the second round of the French Open qualification in the afternoon.
by Stefan Bergmann
last edit: May 22, 2023, 06:32 pm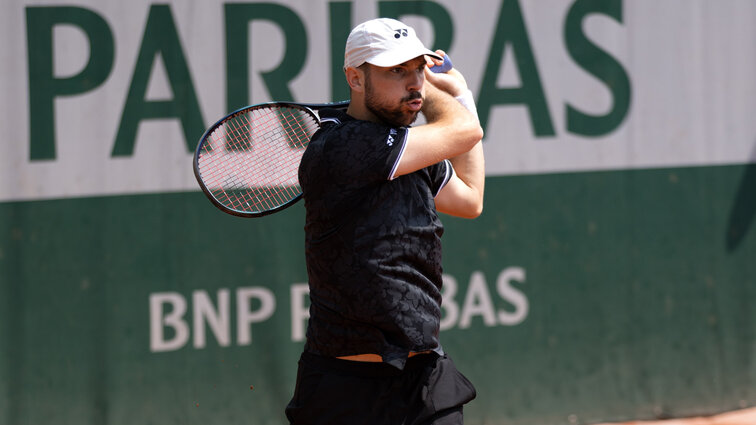 The first successful Austrian on Monday was Jurij Rodionov, who was busy for just under two hours in the 7: 6-(2), 6: 4 win over the American Brandon Holt. Just a few minutes later, Dennis Novak crossed the finish line against the Japanese Shintaro Mochizuki. Away from the second half, Günter Bresnik's protégé set the tone. This means that one of the two ÖTV players is already in the qualifying final, because Novak and Rodionov have to compete against each other in the second round.
Ofner in action on Tuesday
Filip Misolic showed a real willpower against the local hero Enzo Couacaud: The man from Graz, who lost the first set, managed the turnaround in the tight tie-break of the second set and finally won after 2:36 hours 3:6, 7:6 ( 7) and 6:2 through. Next stop for the 20th Styrian: Andrea Vavassori from Italy.
Max Neuchrist is currently still at work. He competes with the Dutchman Jesper De Jong for a first-round success.
On Tuesday, the current number two in domestic tennis also gets involved: Sebastian Ofner challenges the Japanese Rio Noguchi at the start.