Generali main sponsor in Kitzbühel for two more years
The Generali Open Kitzbühel will be held from July 23rd to 30th, 2022 for the 78th time. Preparations are in full swing - an important partnership has also been extended: Generali will remain the main and title sponsor of the tournament for another two years. Nothing stands in the way of a special anniversary - in 2024 Austria's clay court classic will celebrate its 80th birthday and Generali will be naming the tournament for the tenth time in a row.
by p.m
last edit: Apr 21, 2022, 10:55 am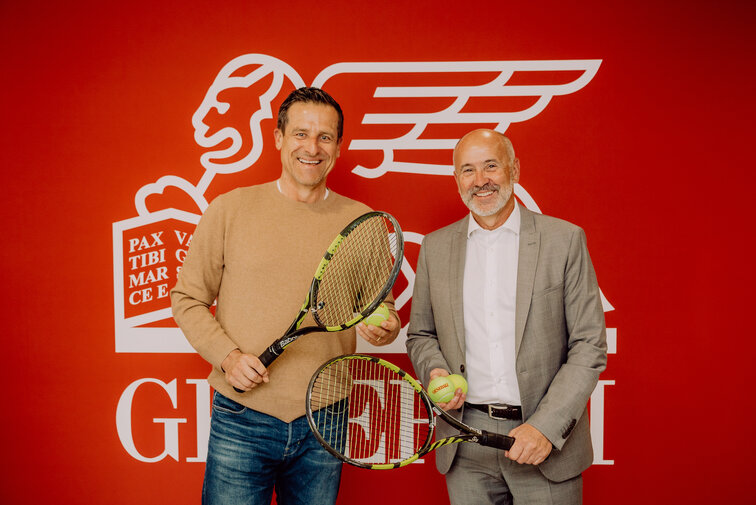 The successful run of the Generali Open Kitzbühel goes into overtime. Generali Versicherung and the Kitzbüheler Tennisclub (KTC) are cooperating for another two years and are continuing to develop Austria's largest and most attractive clay court tournament. "Our partnership shows itself in many facets. In the quality of the tournament and the players, and of course also in the friendships that developed during this time," says Arno Schuchter, Director of Sales and Marketing at Generali Versicherung, pleased about the continuation of the cooperation. "Generali is not only a lifetime partner for its customers, but also stands for reliability in its sporting commitments."
"In these challenging times, the extension of the partnership is anything but a matter of course for us. We are overjoyed that we have been able to rely on Generali since the beginning and we hope to have many more years together," said the organizers Markus Bodner and Herbert Günther.
Generali's involvement in Kitzbühel has a long tradition. The traditional tournament and the Generali are now linked by a partnership that has lasted for more than three decades. Since 2015, Generali has also been the title sponsor of the event.
"Thanks to the cooperation with Generali, the tournament has developed very successfully in recent years. We would like to build on that," explains tournament director Alexander Antonitsch: "We will continue to work on other innovative ideas over the next few years to make the Generali Open Kitzbühel even more attractive for fans and players," said the tournament director.
New edition "Generali Race to Kitzbühel"
A new format was developed in 2021 with Austria's largest amateur tournament "Generali Race to Kitzbühel". "Generali would like to promote tennis not only at the top level, but also as a popular sport. With the tournaments organized all over Austria, we also give the many hobby players the opportunity to actively pursue this sport," emphasizes Schuchter.
This year again, doubles and singles players can compete for the main prize, a fully electric CUPRA Born, worth 43,000 euros. A Seat Mo worth 7,000 euros awaits the winners of the doubles competition. The qualifying tournaments will start next weekend. The finals will be held as part of the Generali Open Kitzbühel. For the first time, ladies can claim an ITN bonus of 0.500 points. Details are available at https://www.generaliopen.com/de/generali-race-to-kitzbuehel .

Kitzbühel is preparing for a brilliant tennis festival - from today's perspective without restrictions - in July. Advance ticket sales have already started. The organizers are again expecting full grandstands with a great atmosphere. Tickets and information: www.generaliopen.com