ServusTV and Generali Open Kitzbühel extend partnership
The Generali Open in Kitzbühel will also be shown live and exclusively on ServusTV and ServusTV On in 2023 and 2024.
by p.m
last edit: May 18, 2023, 01:34 pm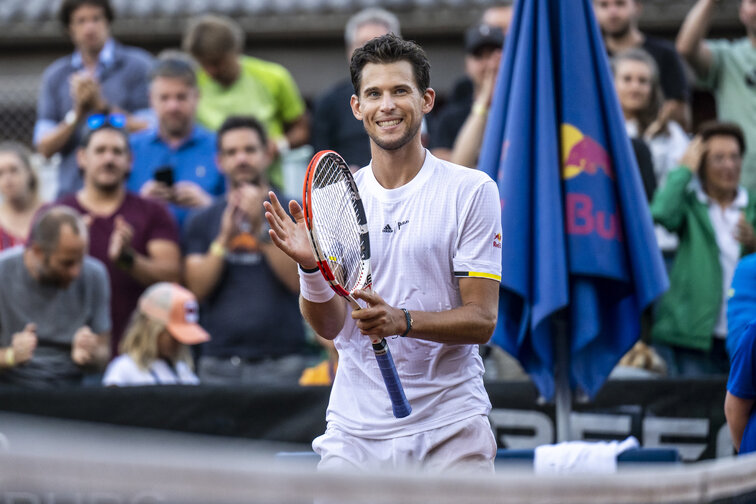 The private broadcaster from Salzburg has extended its partnership with the Generali Open Kitzbühel and will also broadcast the tournament live and exclusively in Austria this year and next. The rights package includes all distribution channels.

"The Generali Open is a tennis classic and, from an Austrian point of view, an absolute highlight of the ATP season. We are proud that the organizer has trusted us for many years and that we will be able to offer the fans in Austria top tennis again this year and next players live from Kitzbühel," says Thomas Schrefler, Head of Sports Rights, ServusTV.
"We are very pleased that this long-standing cooperation has now been extended to two more years. Thanks to the outstanding quality, ServusTV has not only raised tennis broadcasts to a new level in Austria. Of course, the Generali Open also benefits from this," said the tournament director. Organizers Herbert Günther and Markus Bodner.
All Thiem games live on TV
Austria's top star Dominic Thiem, who caused a storm of jubilation in Kitzbühel in 2019 when he won the Generali Open, is also part of the party again this year. Last year, the Spaniard Roberto Batista Agut prevailed in the final against Kitzbühel high-flyer Filip Misolic from Austria.
ServusTV will broadcast the ATP 250 tournament live on TV and on ServusTV On daily from 11:00 a.m. from July 31st. All games with Dominic Thiem will be shown live on TV.