Generali Open Kitzbühel: Entry into the final! Erler/Miedler win double shift
After Dominic Thiem's masterly performance,Alexander Erler and Lucas Miedler also reached the final at the Generali Open in Kitzbühel.
by Florian Goosmann
last edit: Aug 04, 2023, 11:28 pm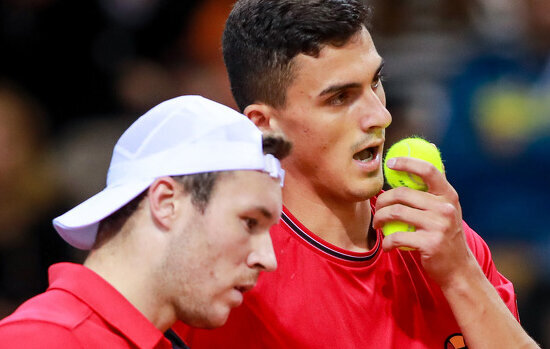 The top seeded doubles specialists beat Sadio Doumbia and Fabian Reboul 7: 5, 7: 6 (11) late on Friday evening and will play for the title on Saturday.
Erler and Miedler had double the work to do that day: They only won their quarter-finals against Adam Pavlasek and Ariel Behar (7:6 (9), 6:4), which had been canceled on Thursday due to rain.
In the final it is now against the fourth seeded duo Gonzalo Escobar/Aleksandr Nedovyesov. The game is scheduled after the singles final between Dominic Thiem and Sebastian Baez (from 1 p.m.).
For Erler and Miedler it is about the fifth joint title on the tour. This year they have already triumphed in Acapulco and Munich. The two celebrated their first ATP tournament success in Kitzbühel in 2021, and then their second in 2022 in Vienna.