Generali Open 2023: 24 percent discount on tickets until Christmas
Anyone planning to visit the Generali Open in Kitzbühel in 2023 should get their tickets early. Preferably before Christmas: because until December 24th, 2022 there is a discount of 24 percent for regular tickets.
by tennisnet.com
last edit: Dec 01, 2022, 11:21 pm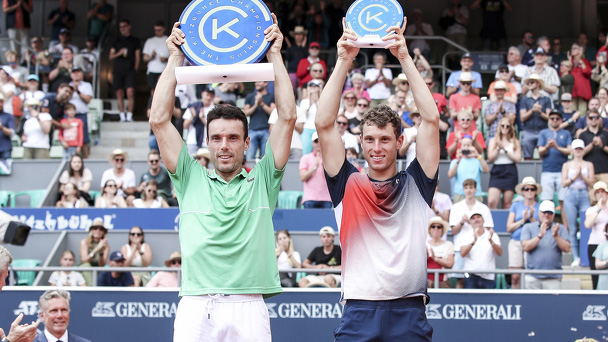 In the summer of 2022, Filip Misolic had his big coming out at the Generali Open in Kitzbühel. The Styrian only lost to Roberto Bautista Agut in the final. In front of a full stadium in the Kitzbühel Tennis Club (KTC). In the coming year, the game will be played a week later - but if you're thinking of watching Austria's big summer tournament live, you should do it until Christmas - because there's a fantastic promotion until December 24th: a discount on all Category B tickets .
Incidentally, the discount applies to the prices that were valid for the last edition. There will be no price increases for the regular tickets, as confirmed by Florian Zinnagl from the KTC. And that, although of course the costs for the organizers have also increased in Kitzbühel. "For us it is important that events like the Generali Open remain affordable for families," continues Zinnagl.
Generali Open and Kitzbühel annual market
"I take my hat off to our organizers Markus Bodner and Herbert Günter, who were able to keep the prices stable in these challenging times," enthuses tournament director Alexander Antonitsch. If you are not yet sure on which day you would like to come to Kitzbühel, you can also buy vouchers in the tournament's web shop.
And: Early booking could pay off particularly well this year. Because of the later date of the tournament, the tennis highlight this time coincides with the Kitzbühel annual market. The social highlight of the summer.