Generali Open Kitzbühel and ATP are working on a new date
Dominic Thiem can still strive to defend his title at the Generali Open in Kitzbühel in 2020: Austria's largest open-air tournament should get its place in the late-summer clay court tour planned by ATP.
by Generali Open
last edit: May 15, 2020, 04:04 pm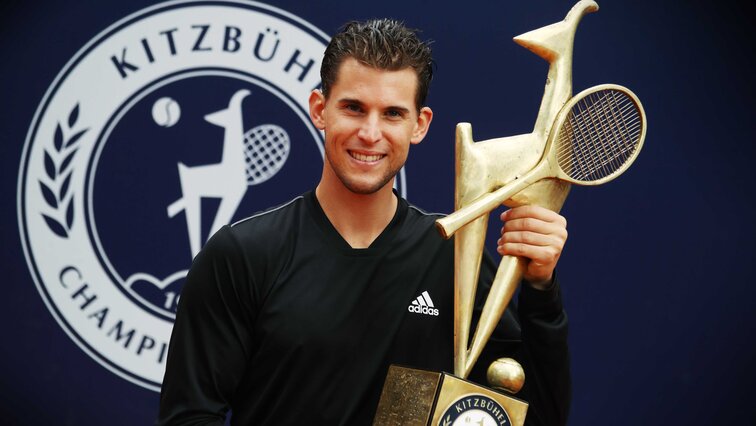 One thing is certain, the 76th edition of the Generali Open Kitzbühel will not take place at the end of July as planned. But the chance that international clay court tennis can still be played in Kitzbühel this year is becoming more specific: After the ATP has officially announced that all open clay court tournaments will be canceled or postponed in summer, Kitzbühel will have the opportunity to open the Generali Open to postpone late summer. Thus Austria's largest clay court tournament would fall into a new clay court tour, which should start at the beginning of September and end in the French Open.
The chances of world-class clay court tennis in Kitzbühel are becoming ever more concrete this year
So while ATP is working on the prerequisites for a restructuring of the tournament calendar in the coming weeks and is thus also trying to set a new date for Kitzbühel, the organizers must simultaneously explore what is possible and possible within the rules of the Austrian federal government: "Even if the tournament can take place, we assume that we will not be able to play in front of crowds. Should - as announced today - a limited number of viewers be allowed in September and a reduction in the prize money take place, we would get away with a black eye again. Without an audience, the eye would be dark blue, but not playing would be the worst case scenario for us, "explain Generali Open organizers Herbert Günther and Markus Bodner.
Possibly limited online ticket contingent
"The most important signal for us at the moment is that our tournament was not canceled, but postponed. We are now hoping for an appointment in early September, because then we would even be able to ring in a European clay court autumn in Kitzbühel, "said tournament director Alexander Antonitsch.
Should it be possible to play in front of an audience in September, a separate, limited online ticket contingent would be installed: "In these extraordinary times, we hope for the support and loyalty of the fans. Of course there is now the possibility to cancel the already purchased tickets for the original date, but of course it would be very helpful if as many tennis fans as possible accepted our offer and the tickets for the tournament in the summer of 2021 would be used " the tournament organizers.
Detailed information on ticketing at: www.generaliopen.com/de/Ticketstorno