Nick Kyrgios misses French Open for robbery
Nick Kyrgios will not take part in the French Open in Paris due to the consequences of a robbery.
by SID
last edit: May 18, 2023, 07:42 am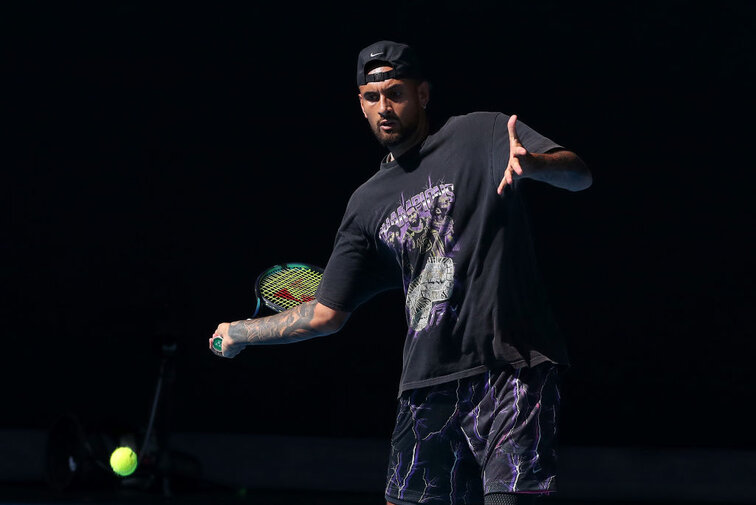 Wimbledon finalist Nick Kyrgios is not missing the French Open because of his knee problems, but apparently because of the consequences of a robbery in early May. "The knee surgery went well," his adviser told Australian newspaper The Canberra Times. "But during the ordeal of the robbery he injured his foot quite badly. The wound isn't healing properly."
Earlier in May, Kyrgios had helped police catch a man who, according to court documents, threatened the tennis player's mother at gunpoint and then stole the Tesla from the home in the Australian capital, Canberra. Kyrgios called the police and used an app on his smartphone to help locate the car. How exactly he injured himself is unclear.
The Australian Tennis Association initially gave the knee injury, because of which Kyrgios has not played a match this year, as the reason for leaving the French Open. However, the rehab went "fantastic", according to his advisor Daniel Horsfall in the interview: "But just as it started, the robbery happened in his house."
The result is another forced break. "The wound isn't healing properly so he's been off the pitch for almost two weeks now," said Horsfall. The French Open in Paris starts on May 28th.
The clay court Grand Slam in Roland Garros is not one of the 28-year-old's favorite tournaments anyway, Kyrgios last played there in 2017. Last year he reached a major final for the first time at Wimbledon, but lost to Novak Djokovic (Serbia).
rgmap