Novak Djokovic and Rafael Nadal set course for Monte Carlo
Novak Djokovic andRafael Nadal are expected to return to the tour at the ATP Masters 1000 tournament in Monte Carlo.
by Nikolaus Fink
last edit: Mar 26, 2023, 02:15 pm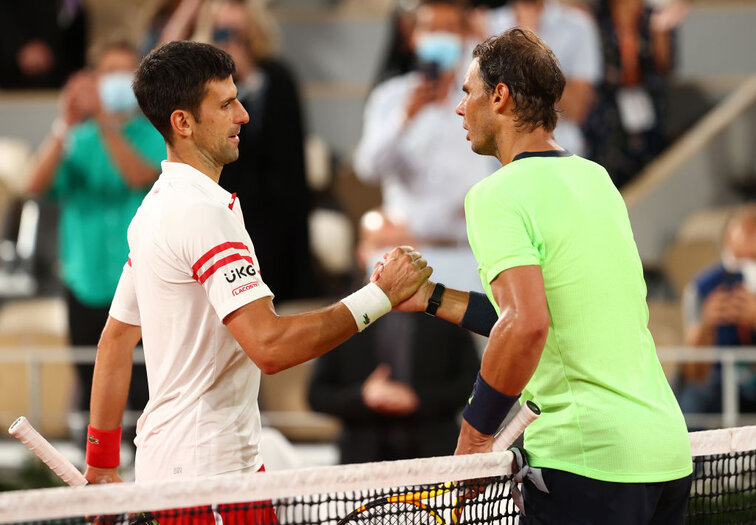 While the second part of the Sunshine Double is taking place in Miami these days, Novak Djokovic and Rafael Nadal are already preparing for the clay court season. As a reminder, the Serb was not allowed to enter the USA due to his lack of vaccination against the corona virus, the Spaniard canceled the tournaments in America due to an injury to the hip flexor.
The two superstars should soon be back on the tour. With the ATP Masters 1000 tournament in Monte Carlo (April 9th to 16th), the first highlight of the clay court season is coming up in two weeks. And chances are that both Djokovic and Nadal will serve in the principality.
Djokovic is thinking about making amends at the French Open
As videos on social media show, Djokovic is currently fine-tuning himself in Belgrade for his first appearance on clay. Last season things didn't always go according to plan for the 35-year-old on sand, especially the quarter-finals at the French Open against Nadal left its mark. In Monte Carlo, the Serb has so far won two tournaments in the course of his career.
Nadal's balance sheet reads even more impressively. The Iberian entered the list of winners eleven times in Monaco, the last title so far dates from 2018. If you believe the organizers, the 22-time Grand Slam champion could definitely fill the dozen this season. Despite his recent injury, he was "definitely able" to win again in Monte Carlo, the organizers said on Twitter. Which is more to be understood as a promise than as a threat to the competition.