Novak Djokovic: "I cried uncontrollably after my defeat against Melzer"
Novak Djokovic has lost a few words about the most difficult defeat of his career - the five-set defeat against Jürgen Melzer in 2010.
by Michael Rothschädl
last edit: Mar 07, 2021, 09:02 am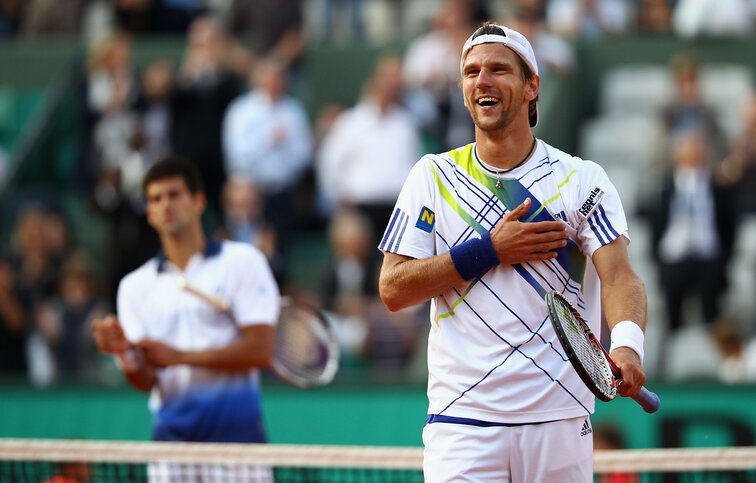 In the past, the name Jürgen Melzer played a decisive role in international tennis in two ways. On the one hand, there are of course the excellent performances in doubles, which the German-Wagramer recently brought to the field since he focused primarily on pair skating. On the other hand, in moments like the French Open semifinals of Novak Djokovic and Stefanos Tsitsipas in the previous year, when the latter forces a fifth set after a 2-0 set deficit.
In these moments, it is time to note that so far there has only been one player at Grand Slam level who has been able to turn such a deficit into a victory. And this man bears the name Jürgen Melzer. The Austrian defeated Novak Djokovic in five contested sets in 2010 - and thus played his way into the semi-finals of Roland Garros.
A defeat, which Djokovic had to create in the meantime, as Djokovic emphasized again: "After the defeat against Melzer in Roland Garros 2010 I cried uncontrollably in the room of my coach Marian Vajda. It was the first time that I felt a great urge to quit tennis. I felt like my world and my dreams were falling apart which was not good enough to achieve the goals I set for myself. I hit a wall, I was mentally at one very much messed up place. "
Djokovic: "was a key moment"
A messed up place, from which the Serb should then return stronger. Just recently at the Australian Open, the world number one increased his Grand Slam title account to 18. "Both Vajda and Miljan made me cry there and I'm very grateful to them for that. That was a key moment. The narrative in the world of sport is that a coach has to be someone very strong, who is able to lift you up, who shows you that you are stronger, what you think when you feel weak, " said the industry leader.
"For me, the best coaches are those who are there as friends and people, coaches who are your shoulder to cry on, people who understand you and who let you finish speaking when you need them." Accordingly, the collaboration with Marian Vajda is still very close today, who probably thought back to the match against Jürgen Melzer at the Grand Slam Down Under, who - after Taylor Fritz could not make the 0-2 catch-up in the fifth set - remains the only player who made such a comeback against Novak Djokovic.