Rafael Nadal also tore his abdominal muscle at the US Open
Rafael Nadal announced on the sidelines of the Laver Cup that he had torn his abdominal muscles at the US Open, just like he did at Wimbledon. The Spaniard lost to Frances Tiafoe in the round of 16 in New York City.
by Michael Rothschädl
last edit: Sep 25, 2022, 10:43 am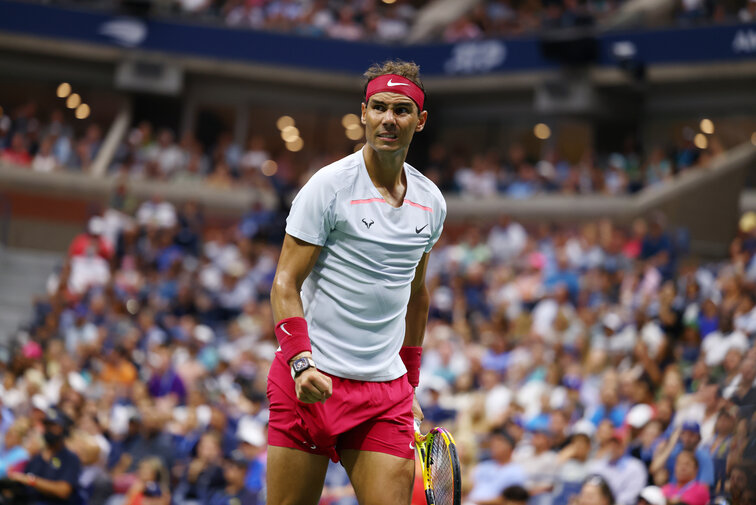 Without wanting to belittle Frances Tiafoe's performance at the US Open 2022 in any way: A few weeks ago, nobody could really believe that the American had just defeated Rafael Nadal, who was in full possession of his strength in this round of 16 duel at the last Grand Slam tournament of the year.
The Mallorquin presented himself too dominantly throughout the 2022 Grand Slam season, after all Nadal met Tiafoe without an official defeat of the season at a major event. A few weeks earlier, the 22-time Grand Slam winner had defeated Taylor Fritz in the quarterfinals despite physical problems, but Nadal was then no longer able to compete in a semifinal duel with Nick Kyrgios.
Nadal with abdominal muscle tear also in New York City
The reason: Nadal had torn his abdominal muscles over the weeks in London. This in turn made it impossible to continue playing in Wimbledon. Now it is clear: The same problem also affected the Mallorcan in New York City, Nadal explained on the sidelines of the Laver Cup that he had also torn an abdominal muscle at the US Open.
Nadal explained that he had had thoughts of resigning this year. Especially at the French Open. But: Due to the improvement in the situation around the injured foot, these thoughts quickly disappeared from the Mallorquin. Even if it suddenly started to pinch in other places.
"I tore an abdominal muscle twice: in Wimbledon and in New York. It was an accumulation of formidable accidents that came on top of all these personal things (Note: Rafael Nadal is expecting his first child in a few weeks)," said Nadal, who however anything but thinking about an early resignation. "I haven't gotten to that moment yet and I don't want to think about that moment either."