Rafael Nadal - Ready for the Australian Open?
RafaelNadal's participation in the Australian Open 2022 shouldn't seem to stand in the way.
by Nikolaus Fink
last edit: Nov 27, 2021, 10:15 pm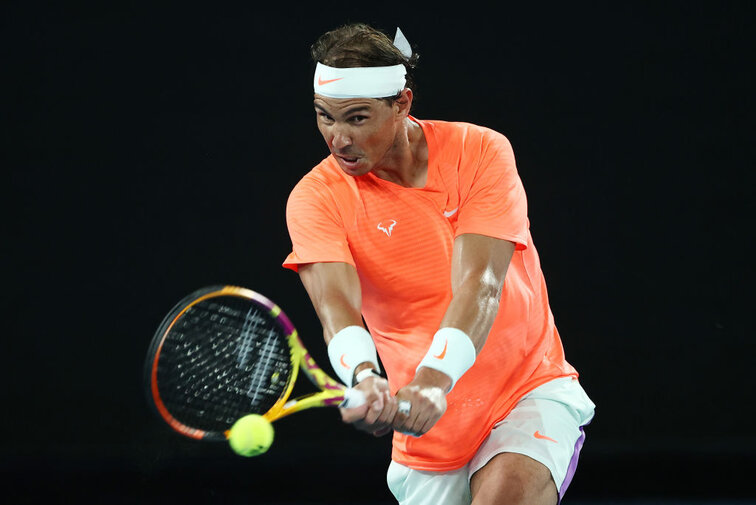 Rafael Nadal played his last game on the tour to date at the beginning of August at the ATP 500 event in Washington, where he lost to Lloyd Harris in three sets in the round of 16. Then he put an end to the current season due to foot problems. The Spaniard should be fully operational again at the beginning of the 2022 season.
As his uncle and long-time coach Toni Nadal announced on the sidelines of an event in Portugal, preparations for the next season are in full swing. The 20-time Grand Slam winner is training well and should be 100 percent fit at the Australian Open, according to the 60-year-old.
Nadal resumed training in mid-October and will celebrate his comeback at an exhibition tournament in Abu Dhabi on December 17th. In the United Arab Emirates, he first gets to do with Andy Murray or Dominic Thiem - and a month later the 35-year-old wants to settle an outstanding bill at the Australian Open.
Although Nadal triumphed in Melbourne in 2009, he was repeatedly plagued by injuries at the first Grand Slam tournament of the year: In 2010, 2011, 2014, 2018 and 2021, the Spaniard was physically unable to draw on the full