Roger Federer and his respect for the server Diego Schwartzman
After a long break, Roger Federer has once again spoken to his fans via an #AskRF session on Twitter. And given some amazing answers.
by tennisnet.com
last edit: May 24, 2023, 07:40 am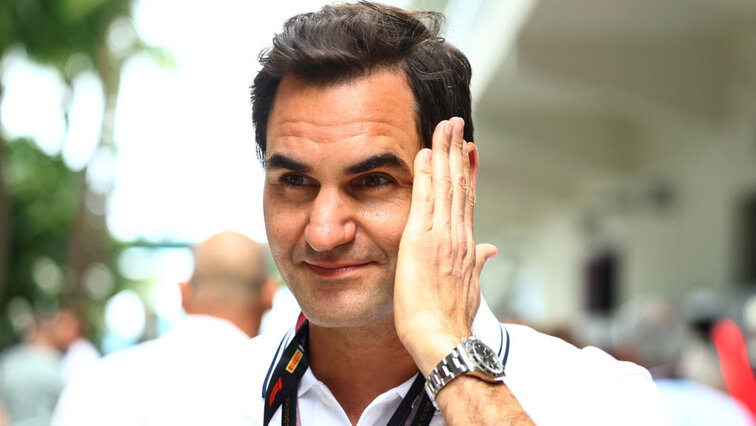 Not that Roger Federer is scarce these days. The Maestro was last seen as co-host of the Met Gala in New York City before the entire Federer family jetted to Miami for the Formula 1 Grand Prix. Yesterday, Tuesday, the 20-time Grand Slam champion once again dedicated himself to his fans. In a question and answer session on Twitter.
And Federer was quite joking …
Q: Who were the best servers you've ever played against?
A: Roddick/Isner/Pistol/Schwartzman/Karlovic/Ivanisevic/Vavrinec. And some bald guy from Croatia... (meaning his last coach Ivan Ljubicic, of course; and Vavrinec is Mirka Federer's birth name)
Q: Do you sometimes miss just sitting in a cafe and eating a cake in peace?
A: In fact, I do this all the time in Switzerland!
Q: Will you be at the Laver Cup this year?
A: Yes! See you in Vancouver.
Q: Share with us a funny story where you were mistaken for someone...
A: That happened just a few days ago in Formula 1. A man asked me "Can I have a picture with you, Mr. Nadal?" I told him I'm not Nadal. He apologized and left without taking a picture...
Q: Between yourself, Rafa, Novak and Andy - who tells the best dad jokes?
A: Andy Murray was born to tell dad jokes. And then not to laugh...
Q: Hi Roger. What do you think of doing a regular podcast?
A: What is a podcast and why does everyone have one?
Q: Your favorite match against Rafael Nadal?
A: Roland Garros 2008. Those four games were amazing!