Roger Federer and Mirka: This is how they got coupled!
Roger Federer and Mirka are considered the dream couple in tennis. In the beginning, a certain amount of help was needed to get started.
by Florian Goosmann
last edit: Apr 27, 2021, 06:06 pm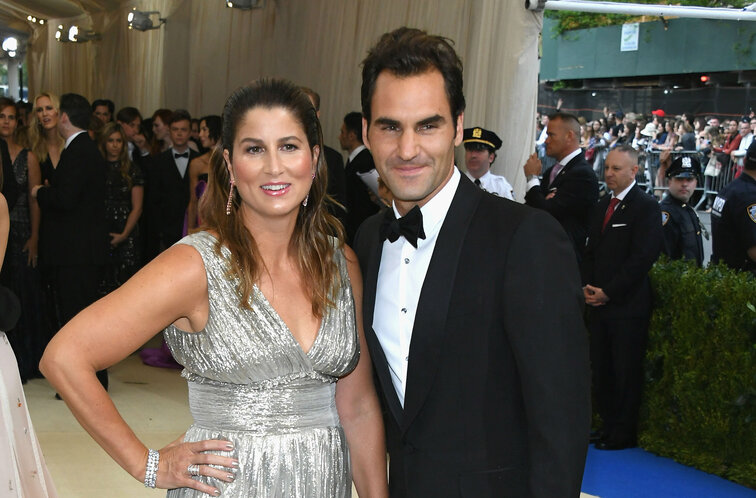 That Roger Federer and Mirka (then still Vavrinec) met at the 2000 Olympic Games: Anyone who has ever followed a Federer game commented on by Matthias Stach knows it.
But how exactly did the two come together? The wrestler Ludwig Küng has now revealed in the Wohler Anzeiger . He was also in Sydney in 2000, when the wrestlers had shared a house in the Olympic Village with the tennis professionals. Küng and his protégé Urs Bürgler had noticed that Federer, then 18 years old, had his eye on Mirka, who was three and a half years older. "We knew that Roger was into Mirka and then we helped him a little," said Küng.
He and Bürgler would have simply locked Federer and Vavrinec out of the back door and told both of them that they should really get to know each other. A quarter of an hour later both came back happy. "From then on they were a couple," said Küng.
Mirka to Roger: "You are a baby"
As the Swiss view knows , Mirka didn't feel anything of Federer's infatuation at the beginning. "At first I didn't even notice that he was attacking a little," she once admitted. And Federer had revealed to the Guardian in 2016 that he was actually too young Mirka. When he kissed her for the first time, she said: "You are so young." He replied that he was eighteen and a half! Mirka's comment: 'Ok, you're a baby. "
It is well known where it all led: Roger and Mirka Federer have been married since 2009, and they now have four children together. Scandals? It never happened before.
Apparently Küng and Bürgler did everything right.