Roger Federer: His kids don't like tennis
The likelihood that Roger Federer's children will show off at Wimbledon is not very high.
by Florian Goosmann
last edit: Jul 30, 2020, 12:46 pm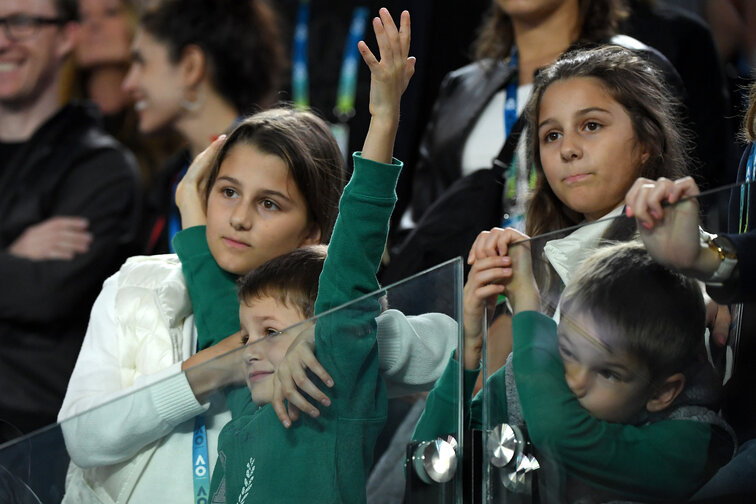 Because the Federer kids and tennis: it is not a passion from birth. Federer recently explained this in a promotional video for an advertising partner.
Federer fans were allowed to ask questions to the maestro, including Lorenzo, freshly baked daddy from Virginia / USA and formerly from Basel. How can he make tennis tasty for his one-year-old daughter, to introduce her to the game ..?
Federer took a deep breath. And explained: "I stumbled a bit with my children in this regard," replied Federer and grinned. "I promoted tennis in my household with games against Rafa, Novak and so on. But they don't care."
Federer: "Didn't want to be the only one whose kids didn't play tennis"
They tried to put a racket in their hand, a ball in the other, to see what happened. In general, you can quickly see which children prefer to hold a ball in their hands or prefer to go running.
After all: "All my four kids play tennis," said Federer - who subliminally stated another reason for this, namely the colleagues on the tour. "I didn't want to be the only guy whose kids didn't play tennis. Especially with my background and that of my wife." As a reminder: Federer has won 20 Grand Slam tournaments over the course of his career. But wife Mirka had also tried it as a professional player in the early 2000s and cracked the top 100, but then had to leave the professional path early due to a foot injury.
Don't be a crazy tennis dad!
Ultimately, according to Federer, it was about trying again and again with regard to the kids. Maybe at the beginning with a little bribe - "If you do it well, you will get something sweet."
And a little more serious: "Just keep trying, but don't become a crazy dad! Trust the coaches, see that they enjoy it, especially when they are young. And when they get older, maybe eight years, I had tournaments back then you can take it a little more seriously, or only at twelve. But in the beginning it's about having fun. "
Roger and Mirka Federer have two pairs of twins, Myla Rose and Charlene (11 years) and Lenny and Leo (6 years).