Roger Federer on Rafael Nadal: "Perhaps the greatest of all times"
Roger Federer has commented on the edge of his tour of South America to his constant rivals Rafael Nadal and the world number one for the achievements Rosen sprinkled.
by Nikolaus Fink
last edit: Nov 21, 2019, 10:19 am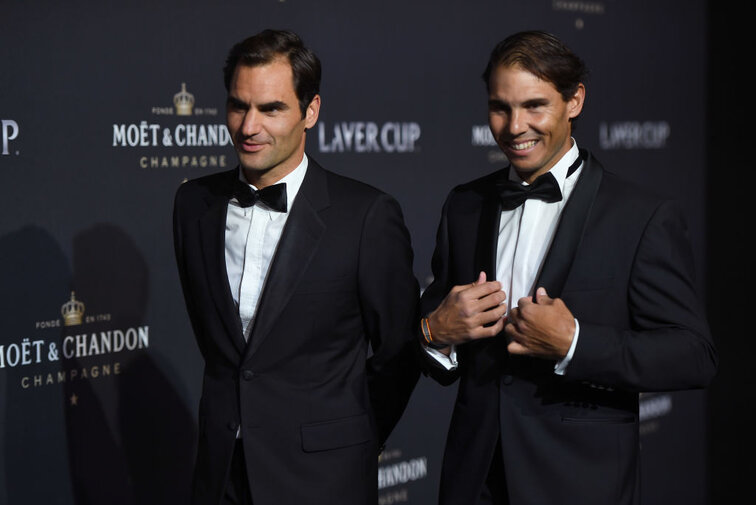 It's a question that fan wars have always split: who is the greatest tennis player of all time? While there will probably never be a universally accepted answer, the 20-time Grand Slam winner Roger Federer has now spoken up.
The Swiss, who is currently in South America on an exhibition tour with Alexander Zverev and is considered to be one of the best players of all time, expressed his admiration for his constant rival Rafael Nadal: "I learned a lot from him and he is a great champion and he's great for the game. "
Nadal leads in Head to Head
In addition, Federer said in an interview with TyC Sports that Nadal may be the best player ever: "He's so good, he may go down in history as the greatest player ever."
So far, Nadal has won 19 Grand Slam tournaments. Thus, the Mallorquin is missing only a title on Federer's record. In addition, the 33-year-old leads in the Head to Head with 24:16, although Federer could win six of the last seven duels. "We had some incredible matches at Roland Garros, Wimbledon and also in Australia", the Swiss can also remember a few matches.
"Incredible year"
In addition, the 38-year-old praised the Spaniard for his achievements this season in particular: "Who would have thought that this year - eleven years after he was number one in the world for the first time - he will again be the world ranking first? He said his game was too brutal, but he found a way and had another incredible year with two Grand Slam victories. "
Already at the upcoming Australian Open Nadal could overtake Federer after the successes in 2019. The discussion of who is the best player of all time would definitely not be less.