Roger Federer's fitness coach Pierre Paganini: "We're on the home straight"
Roger Federer is about to make his comeback. Before the first appearance of the 20-time Grand Slam winner in over a year, his fitness coach Pierre Paganini commented on the physical condition of his protégé.
by Nikolaus Fink
last edit: Feb 25, 2021, 11:51 am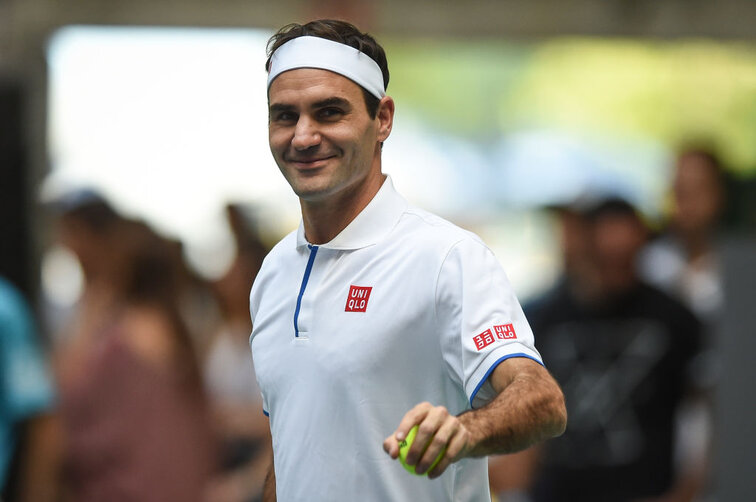 It has now been over a year since Roger Federer played competitive tennis. At the Australian Open 2020, it was in the semifinals against Novak Djokovic that was lost in three sets due to back problems. Hardly anyone knew at the time that the Swiss was already struggling with problems on his right knee.
Pierre Paganini, Federer's fitness and conditioning trainer, was one of the few who knew. "This knee had been causing him problems for several years. (...) He and the whole team had been dealing with it for a long time," revealed the 63-year-old in an interview with the Tagesanzeiger .
Worse conditions than 2016
For this reason, Federer underwent two knee operations last year, and the long-standing world number one declared the 2020 season to be over. However, the Swiss did not want to end his career after the operation. According to Paganini, there is one main reason for this: "What one often underestimates with him is the patience he has. Without it, he would have resigned because of old age."
The way back is still more difficult than it was five years ago, so Paganini: "The big difference is: When he paused to Australia after Wimbledon in 2016, his muscles were actually always there. Now we had a total interruption and the muscles deteriorated considerable. "
"His muscles couldn't work straight away and needed a longer recovery time. When I started working with him, we were at the bottom," continued the fitness coach. Meanwhile, however, Federer is back in good physical condition: "If you were to watch, you would say: He's not injured, everything is fine."
Start in Dubai not fixed
"Now we are on the home stretch", stated Paganini. It is still unclear where Federer will lead this after the ATP 250 tournament in Doha. The 39-year-old is still on the entry list of the ATP 500 event in Dubai , but Paganini neither wanted to confirm nor deny a start at the event in the largest city in the United Arab Emirates.
What is certain, however, is that "another building block" will be on the program in April to prepare Federer for the second half of the season. In this, Wimbledon, Olympia and the US Open are the declared goals of the season for fifth in the world rankings. Will his protégé still be one of the title contenders for Paganini? "It depends on how healthy he is. It's a little early to answer that question."