Roger Federer: Tears on the plane
Roger Federer is an emotional type - and makes no secret of it. Even if it is sometimes uncomfortable for him.
by tennisnet.com
last edit: Aug 17, 2019, 12:40 pm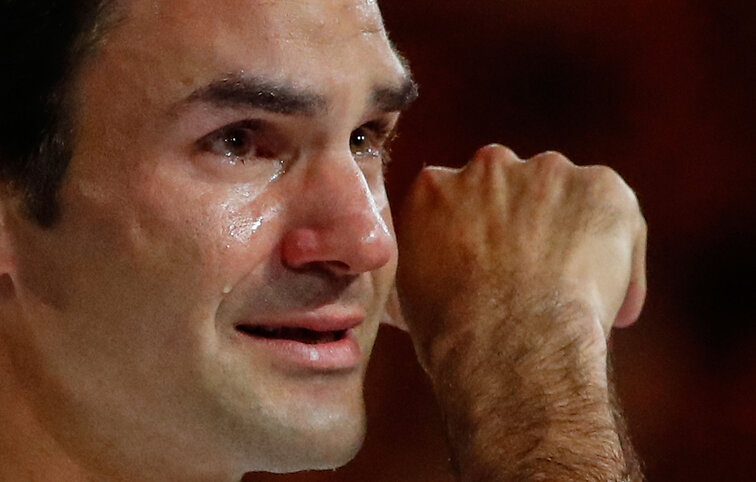 Roger Federer's tears - usually heartbreaking for tennis fans. Whether after great victories, like after the five-set thrillers at the Australian Open 2017 against Rafael Nadal or 2018 against Marin Cilic. Or also after bitter defeats, as also in five tight sets in Melbourne in 2009 against "Rafa".
But is it sometimes uncomfortable for Federer to let his emotions run free so often? "I think emotions are a fine thing," Federer said in an interview with The Project TV a few weeks ago. "I first realized this when I celebrated my first big win when I beat Sampras at Wimbledon in 2001. Back then I couldn't believe that you could be so happy that you start to cry. "
Federer dethroned Sampras in five sets in the second round in 2001 after the American had previously celebrated seven Wimbledon titles in the last eight appearances. However, the changing of the guard was to take two years: in 2003, when Federer finally won his first Grand Slam title on the Sacred Lawn, it was in the final against Mark Philippoussis. Even then, Federer could not suppress the tears of happiness.
Roger Federer shows emotions
On the one hand, he was happy to cry after the Sampras match - so it might be more memorable than if you kept everything in yourself, Federer considered. "But everyone is different: Many people might like to, but they can't." On the other hand, it is unpleasant if you have lost. "But I'm just an emotional type and I don't mind sharing that. Even if it is sometimes embarrassing. It's just the way it is. "
Federer's real embarrassment is really embarrassing outside of the tennis court - for example on airplanes when he is watching a sad film. "You have headphones on, you're so absorbed - and suddenly it says: 'Would you like something to drink?'"