Stan Wawrinka: "First time in weeks that I can walk normally"
Stan Wawrinka had an operation on his left foot in late June. Now things are slowly improving, explained the Swiss.
by Michael Rothschädl
last edit: Aug 06, 2021, 01:21 pm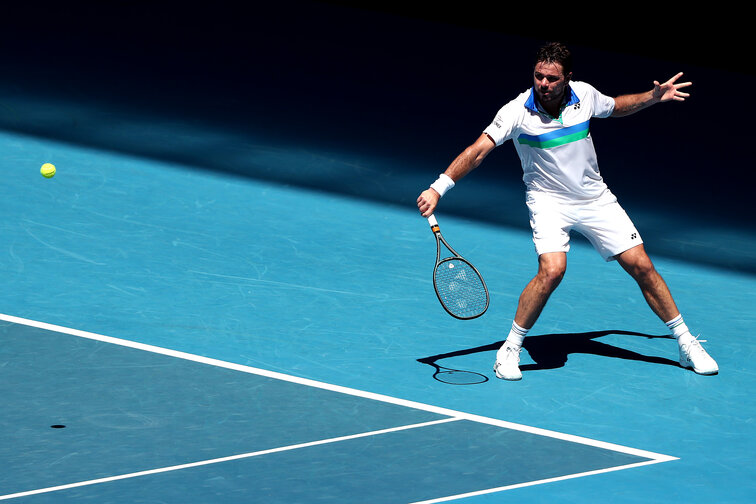 The game year 2021 for Stan Wawrinka can easily be described as screwed up. The three-time Grand Slam winner never really got up to operating temperature, after two opening defeats in Rotterdam and Doha at the beginning of March it was quiet around the Swiss. Very quiet. It wasn't until June that the 36-year-old shared an update on social media - which meant little reason to be happy.
For the second time in his career, Wawrinka had to undergo an operation on his left foot. An operation from which the world number 31. now seems to be slowly recovering. In a conversation with outfitter Yonex on Instagram, the Swiss said: "The last few months have been difficult. I had two operations on my foot, and the second was six weeks ago. I just took the cast off, so that's my first time since can walk normally again for six weeks. "
Stan Wawrinka is patient
This also marked the start of the comeback, but in addition to hard work, patience is needed, as Wawrinka emphasizes: "Now I need time and you have to be patient. It's not something that athletes like, but it's part of the job , and I know that I'm on the right track to play again. That's my big motivation at the moment, "said the 36-year-old.
The setbacks in a career as brilliant as that of Stan Wawrinka, they also hit the mind. As the former third in the world rankings explained, he was also not immune to mental health problems. "People don't know much about athletes because they only see them when they take part in competitions. This is a very difficult topic for everyone, including myself," said the 31st world rankings. quoted on the Spanish platform Punto de Break.
In addition to Federer, Wawrinka was the big absentee from the Olympic Games in Tokyo in 2021 from a Swiss point of view. In spite of this, a Swiss woman showed up there, Belinda Bencic snatched a gold and silver medal at the world's largest sporting event. An achievement for which Wawrinka has nothing but recognition: "At every Olympiad, tennis shows that we have incredible players in Switzerland. She did a great job and won both gold and silver medals in doubles . That is something special for our country. "