Sumit Nagal talks about money worries: "I have given up"
Sumit Nagal spoke openly about his financial problems in an interview with the Indian news agency "PTI".
by Nikolaus Fink
last edit: Sep 25, 2023, 09:54 pm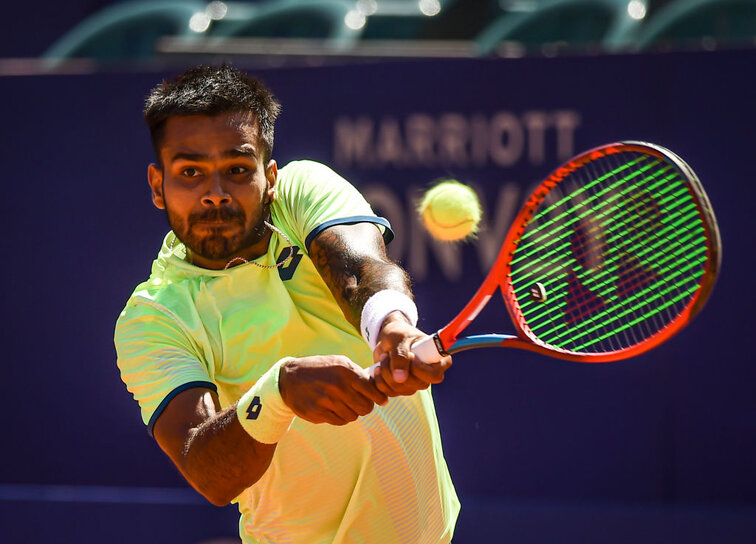 The much-quoted gap between rich and poor also seems to be widening in tennis. While the professionals in the top regions of the world rankings make millions after millions, players outside the top 100 find it extremely difficult to earn a living. Sumit Nagal, current number 159 in the ATP rankings, has now revealed this in an interview with the Indian news agency "PTI".
"When I look at my bank account, I now have as much as I had at the beginning of the year - 900 euros," revealed Nagal. According to ATP figures, the 26-year-old earned around 665,000 euros over the course of his career. Given the high costs for flights, hotels and meals, there isn't much left. Nagal explained that he could not afford his own physical therapist.
Despite the strained financial situation, Nagal doesn't want to do without a coach. "The annual cost of traveling with a trainer is around 100,000 to 120,000 euros," said the Indian. To illustrate: In 2023, Nagal has earned around 84,000 euros in prize money so far.
Nagal receives support from Gatorade
However, he does not receive much support from his local tennis association. According to Nagal, the fact that he doesn't make a loss is thanks to the help of the "Maha Tennis Foundation" and an Indian oil company. But he won't get rich that way: "I have to spend everything I earn straight away."
"It's so difficult to find financial support in India. Honestly, I don't know what to do. I've given up," said Nagal. After all: in response to the interview, the Indian was offered a contract by the American beverage company Gatorade.