Today in the past: Roger Federer stops Rafael Nadal's winning streak
RafaelNada l remained undefeated for an incredible 81 matches in a row between 2005 and 2007. Until Roger Federer held up the stop sign in Hamburg.
by tennisnet.com
last edit: May 20, 2023, 06:49 pm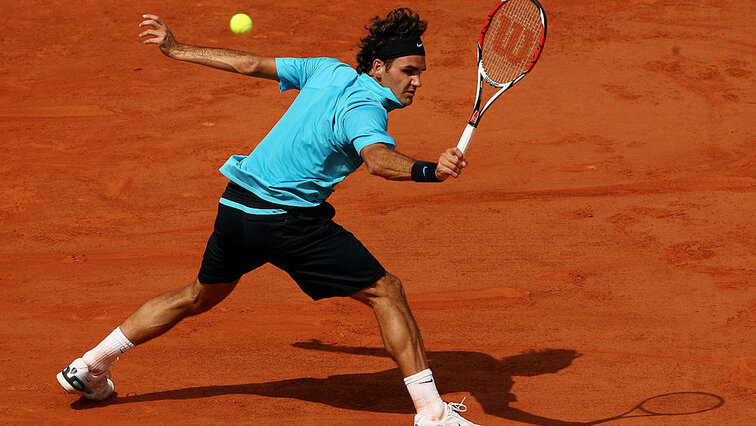 We don't want to complain about the current state of men's tennis. After all, we are experiencing an almost historic upheaval with Novak Djokovic as the only one left of the great legends who can and want to keep up with the young. In 2007, Djokovic himself was still one of those young guns who were looking to combine great potential and ambition.
The most exciting duel of that year was that between Roger Federer and Rafael Nadal. The Swiss, a few years older than his Spanish rival, still had hegemony over the grass at Wimbledon and the hard courts at Flushing Meadows. On sand, however, Nadal was actually invincible. The left-hander had won an unbelievable 81 matches in a row on the Terre Battue - until May 20, 2007.
Federer only beats Nadal twice on clay
In the final in Hamburg there was a 6:2, 0:6 and 2:6 against Federer. It was the first of Roger Federer's only two wins over Rafael Nadal on clay, with the second to follow in the 2009 Madrid final. The coup in Hamburg, at that time still the venue of an ATP Masters 1000 tournament, should not help Federer in Roland Garros that year either: As usual, Rafael Nadal won the championship in Paris in 2007, Federer was able to win in the Wimbledon final return the favour.
Nadal's fantastic winning streak began in 2005 - after losing in straight sets to Russian Ivan Andreev in Valencia. During that period, Rafael Nadal won twelve titles on clay - including the French Open twice. So he was able to get over the defeat in Hamburg 16 years ago to some extent.