"Treated properly dirty" - scandal about Leonie Küng in the Swiss National League
Because the Swiss Leonie Küng had traveled from the WTA tournament in Palermo, she was prohibited from appearing in a Swiss league game.
by Florian Goosmann
last edit: Aug 03, 2020, 05:29 pm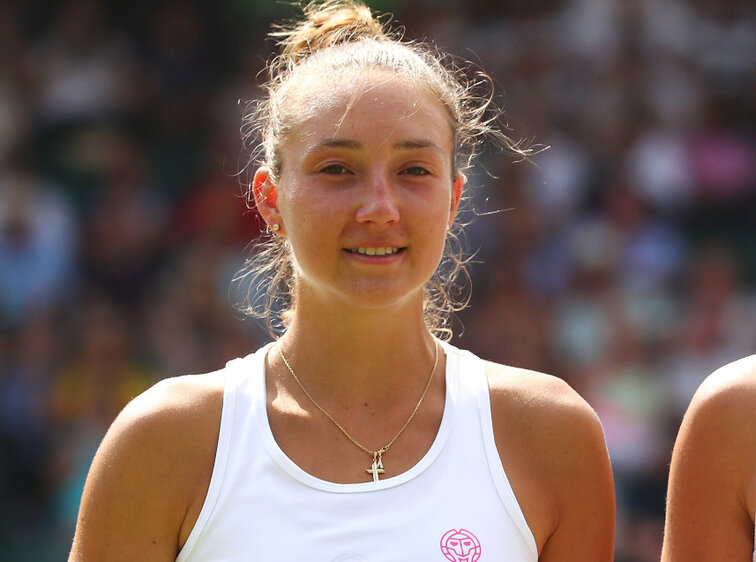 It would have been a top-class duel that should have taken place on Sunday in the Swiss Interclub NLA during the duel between the TC Chiasso and the TC Sursee. Because Belina Bencic, Swiss number 1, would have met Leonie Küng, number 5. But it did not get to that.
As the Swiss Blick reports , the Ticinese did not want to play against Küng. The reason: too great a health risk. Küng had traveled to Palermo from the WTA tournament after her qualifying defeat. A player had withdrawn there on Saturday due to a COVID-19 infection.
The result: The TC Sursee refused to compete without her best player - Küng.
The 19-year-old Küng made international headlines for the first time in February this year when she advanced from qualification to the final in Hua Hin. In 2018 she had reached the final of the junior tournament in Wimbledon.
Alternative proposals not accepted
Küng's mother described the decision against the view as "total arbitrariness". "Leonie was tested on Corona in Palermo three days ago. The result was negative. She has been in quarantine at the hotel since then and was always shuttle-driven to the tennis courts and the airport. She always wore a mask." In addition, there were no longer any special requirements for travelers from Italy to Switzerland, "every spectator here on the layout poses at least as great a risk as Leonie." Those responsible were also informed.
A suggestion from Bencic's father that his daughter give the single away, but Küng should not compete in double, was allegedly rejected by the Küngs and the TC Sursee. Another solution that another player would compete against Kung instead of Bencic was also not wanted. According to the Swiss association, the game could have been played due to the protection concept and Küng's negative results.
Bencic disagrees with the allegations
Küng's mother further stated that the team had been locked in the dressing room because Küng had been suspected in it - when the team had not even been there. On arrival she was "treated really dirty". Chiasso President Gianni Schuler and referee Marco Gander rejected the allegation that someone had been locked in the dressing room.
On Monday Belinda Bencic also spoke up. She told the SRF that she had not refused to play Küng. She was not even nominated for the individual. Küng's mother's accusation that her team had been locked in the dressing room was also "total nonsense". Everything was settled and fair.