US Open 2000: "Everything was too slow" for Marat Safin in the final
This summer marks the 20th anniversary of Marat Safin's victory at the US Open. A few days ago, the Russian looked back at the two weeks in New York City on "Kasi Live".
by tennisnet.com
last edit: Apr 20, 2020, 07:48 am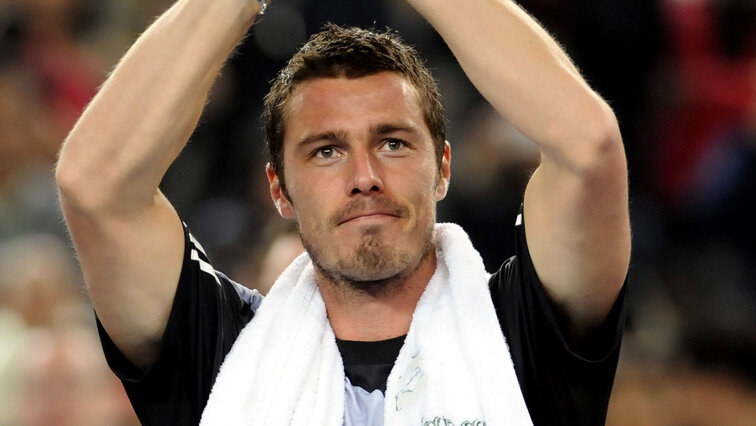 The general mood before the final of the US Open 2000 is probably correctly described by the fact that the overwhelming majority of tennis fans and experts assumed that Pete Sampras would win against Marat Safin. Good: A few weeks earlier, Safin had won the third set in the tie-break in Canada. But this was, after all, a grand slam final - and what was the 20-year-old Russian supposed to do against the nine-year-old Sampras?
History shows: a lot. The result of 6: 4, 6: 3 and 6: 3 does not even reflect Safin's superiority to its full extent, Pete Sampras was simply no chance. "The final was like in slow motion for me," said Safin a few days ago on "Kasi live" in our Instagram account "tennisnetnews". "Everything was too slow for me." He would have seen every ball, had no problems playing his opponent.
Safin sees Johansson in debt
Some matches were on the way to the final at the knife edge. In lap two, Safin was already tormenting five sets against Gianluca Pozzi. Which still puzzles him almost 20 years later. But the Italian was able to counter the Russian's power with so much finesse that Safin almost said goodbye. The next round was even closer to Sebastian Grosjean: Safin had won the first two sets but still had to get a fifth. And only got this in the tie-break. And the quarter-final against Nicolas Kiefer was also a close affair.
In the end, however, was the first success in a Grand Slam tournament for Marat Safin. The second should have been added to the Australian Open in 2002. At least that's what Safin said to Christopher Kas. He still had no explanation for how he could have lost the final against Thomas Johansson (other than the fact that he was unable to read the Swede's serve). The bottom line: Safin had given it out of his hand: "Johansson should invite me to dinner until the end of my life."