ATP, WTA, US Open: Corona misconduct penalties?
The US Open are planning their execution with a well thought-out security concept and trust in the players. But what if they don't stick to it?
by Florian Goosmann
last edit: Jul 01, 2020, 11:26 am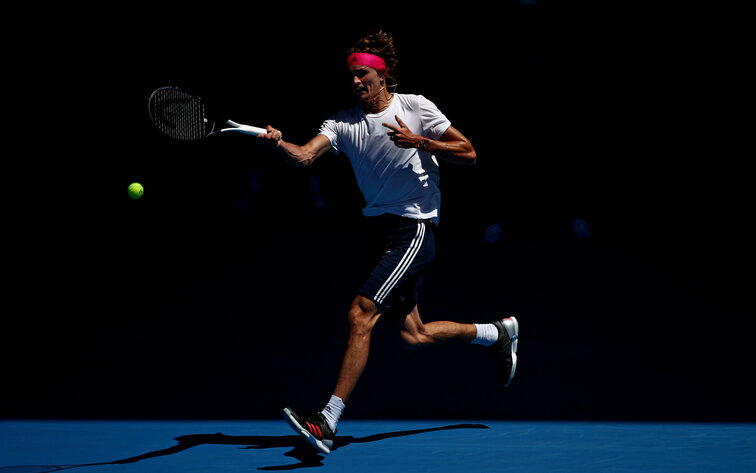 A limited number of players on site, as well as a limited number of coaches, stay in Flushing Meadows only for playing and training - otherwise a player hotel at John F. Kennedy Airport is supposed to be the location for the participants at the US Open. Or a rented apartment outside of Manhattan. The players should avoid contact with the outside world in order to avoid infection with the corona virus. So the plan for the first Grand Slam tournament after the corona shutdown.
It will therefore depend on the insight and cooperation of the actors when it comes to New York. What if this insight - see Alexander Zverev - is missing?
US Open boss Allaster: "Great confidence in the athletes"
The US Open had spoken at a press conference a few weeks ago. What if players sneak out of the hotel into a club? Or meet someone in the hotel they met through a dating app? "I have a lot of trust in these professional athletes," said the new tournament director Stacey Allaster at the time. Dr. Brian Hainline said that a kind of bubble had formed around the tournament. If someone gets infected, if someone breaks out and behaves riskily, they abuse responsibility freely according to the motto 'I don't care about my colleagues anyway'.
If someone does get infected, they should not have come into contact with other players according to the "bubble" concept. Regular tests are planned. "And if someone is tested positive during the tournament, we are confident that it will not be passed on, just as everything was worked out and modeled."
WTA: "Then the tour has to be suspended"
The ATP and WTA are also currently planning to resume. The women do not currently expect any punishments for misconduct, as journalist Reem Abulleil has learned. In a statement, the WTA made a record of planning a safe environment with medical experts. "Success will depend on our players, teams, tournaments and employees sticking to these guidelines." Financial penalties would hardly change anything, it is said, if a possible infection with COVID-19 is not enough to deter people. "If the requirements are not met and the risk becomes too high, the tour will have no other option but to suspend. In order for everything to work, everyone has to abide by the rules."
The ATP expressed itself scarcer. There would be several updates to the ATP rules, the "Code of Conduct" would also be considered, changes will be communicated in the coming time.
Will there be any changes to the specifications and trust of the organizers at the US Open and on the ATP and WTA tour after the Zverev campaign ?