Roger Federer has his "RF" logo back
Roger Federer is finally allowed to bring his famous "RF" logo back to the public!
by Florian Goosmann
last edit: Dec 01, 2020, 03:57 pm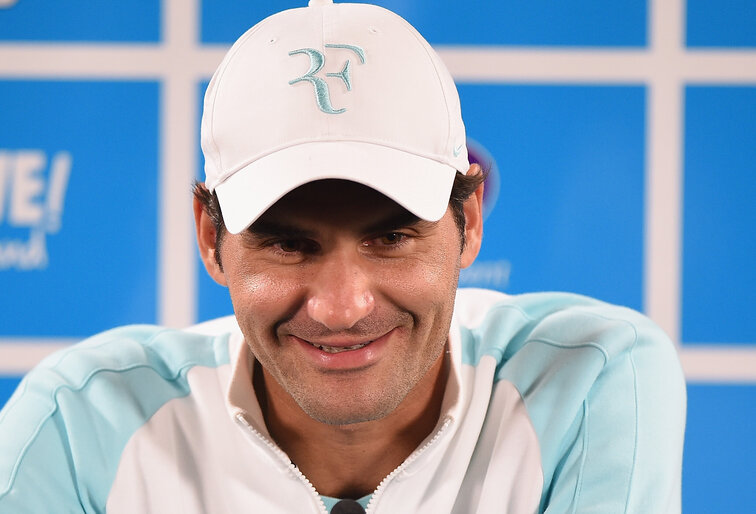 Roger Federer fans watch out! If you still want to stock up on Federer fan stuff for the comeback season 2021, you can now do it appropriately - with the legendary "RF" cap.
Because Federer has his logo again. The euphoric maestro himself announced this in a Twitter video. "Yes, it's true, the 'RF' cap is back," said the 39-year-old.
"After a long wait and excessive fine-tuning, Uniqlo and I are very excited to announce that the RF cap will be back in eight different colors from December 8, 2020," the website continues.
Dispute with Nike about the "RF" logo
A dispute arose about Federer's logo after he switched from Nike to Uniqlo, because Federer was apparently not allowed to take it with him when he changed his contract. Although he appeased that it would have to be returned to him at some point, nothing was known about the exact situation. In the meantime it was also said that Uniqlo itself was not interested in using the logo. As early as February it was reported that the rights to the logo had been transferred back to one of Federer's companies.
Federer switched from Nike to Uniqlo in the summer of 2018 with an alleged $ 300 million deal for ten years - with the prospect of wearing the clothes of the largest Japanese clothing manufacturer even after retiring. Nike then sold out the "RF" caps, but Federer fans recently looked into the tube. The symbol was only visible on Federer's shoes, where Federer is still entrusted with Nike.
To what extent Uniqlo will also manufacture the Federer logo on other tennis clothing is not yet known.
In any case, you have placed your own logo on the back of the caps, as well as a partially mirrored version of your first name, which is supposed to stand for "Go Roger". This was already used to print shirts in 2019.