WTA Prague: After praise from the highest level - what's still in it for Genie Bouchard?
At the WTA tournament in Prague this week, ex-Wimbledon finalist Eugenie Bouchard will also compete - thanks to a wildcard. If you trust some voices, the Canadian might want to attack again.
by Florian Goosmann
last edit: Aug 10, 2020, 10:31 am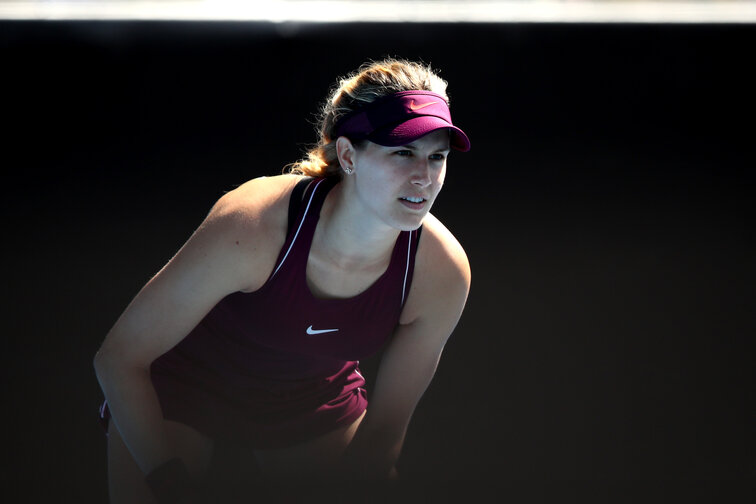 Genie Bouchard is currently only ranked 332 in the WTA ranking - a result of injuries, poor form and possibly too many activities off the court . From her form from 2014, when Bouchard reached two Grand Slam semi-finals (Australian Open, French Open) and one final (Wimbledon) and climbed 5th place in the world, little was recently seen.
In 2019 Bouchard had waited for a win from February to November and suffered 13 defeats in a row, in 2020 she had started with a quarter-finals in Auckland, but failed in qualifying at the subsequent Australian Open.
Gil Reyes on Bouchard: "She wants to work"
But now the 26-year-old seems to want to know again. In Prague she is coaching ex-doubles number 1 Rennae Stubbs after their protégé Sam Stosur will be out for the rest of the season due to the birth of her daughter . Another acquaintance also praised the Canadian's work ethic: Gil Reyes , Andre Agassi's legendary fitness coach.
"I've known Genie for a long time," said Reyes in the Craig Shapiro Tennis Podcast recently , looking back on his training time with some Adidas athletes - including Bouchard . "She made a commitment to want to come back." The quarantine period gave the two of them the opportunity to train hard. "I have complete confidence that she will find her shape and make some good story."
Ultimately, almost everything is a matter of form and self-confidence, Reyes continued, referring to the crash of his ex-protégé Agassi, who once also celebrated a big comeback thanks to his will, determination and talent. "The same thing I wish Genie: that she gets her momentum, her confidence and her shape." Everyone who would have worked with her would have known: "She wants to work. She comes in here and is ready. And I can't say that about everyone. Because my standard level is pretty high. Andre set the level high."
Bouchard: "Bonus days in the gym"
Bouchard himself also states that he made good use of the corona break. "There are two options that you can take. You can be sad about not being able to do your job. Or try to work harder and have the opportunity to get better," she said before the tournament started . "It was like bonus days in the gym. Usually we don't have the time."
Most recently, Bouchard had also gained match practice on the tennis court as part of the World Team Tennis .
WTA Prague: Simona Halep top placed
In Prague, Bouchard has to compete with the eight seeded Veronika Kudermetova (WTA No. 40), the match is already scheduled for Monday from 12.30 p.m. ( click here for the live scores ).
At the top of the $ 225,500 event in the Czech capital, Simona Halep is ahead of Petra Martic, Elise Mertens and Dayana Yastremska.
Laura Siegemund meets a qualifier in round 1.