Jack Sock in criticism after a distant wedding celebration
Jack Sock married his partner Laura Little - so far, so beautiful. However, the photos from the wedding made everyone shake their heads.
by Florian Goosmann
last edit: Dec 27, 2020, 08:56 am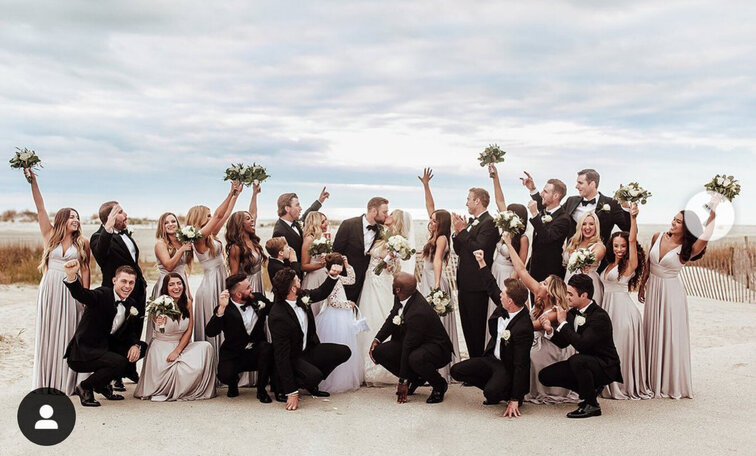 Because Sock apparently didn't want to know about a corona pandemic. Social distancing or masks - none of these were respected. And that at a time - Sock got married on December 12th - when the corona numbers had continued to skyrocket.
Sock's wedding took place on Kiawah Island, South Carolina. Apparently he originally planned to celebrate his wedding with 150 people, but that number was smaller. Best man Nick Kyrgios was also missing. Nevertheless, there was no sign of protective measures or general caution.
The reactions on Instagram were of course not long in coming. In addition to congratulations, many users complained about Socks behavior. "Made strong, that's how a pandemic never ends. Thank you very much" - "Crazy, looks like there's no pandemic at all" - "Idiotic, you super spreaders", some of the comments.
ATP players do not give a good picture in Corona
Even US journalist Ben Rothenberg ( New York Times , among others) no longer understood the world. "At a time when governments are debating whether tennis players (especially gentlemen) can be trusted to behave responsibly during a pandemic, I don't think it helps much if an ATP player has photos of a completely distant one Wedding posts. "
In the Corona year 2020, the men in particular were repeatedly criticized for not accepting their responsibility to avoid the spread.
Novak Djokovic's Adria tour had led to contagion among players (and probably there too, due to the meetings with fans). Participant Alexander Zverev was spared and had announced that he would retire voluntarily in the following days, but was then spotted at a party in Monte Carlo .