Novak Djokovic and the Australian Open: Papa Srdjan speaks of blackmail
Can Novak Djokovic participate in the Australian Open 2022? You don't know - Papa Srdjan Djokovic speaks of blackmail and currently assumes that his son will not be in Melbourne.
by Florian Goosmann
last edit: Nov 29, 2021, 02:31 pm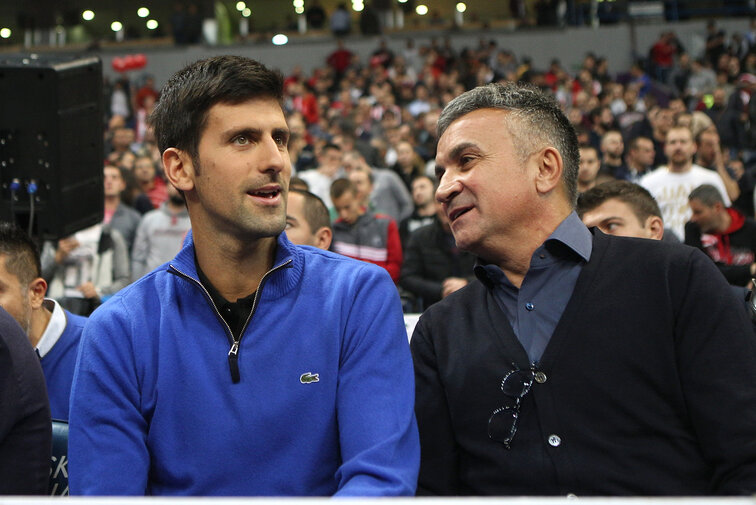 Can unvaccinated players take part in the Australian Open 2022? The information from Australia changes cheerfully. In some cases, a full vaccination is required , then discussions boil up again that unvaccinated actors may also be allowed to play after a quarantine period - as was already fabricated in 2021. The latest status: only vaccinated players should be allowed to start.
Which raises the question of what will happen to Novak Djokovic, a nine-time champ "down under". Djokovic has kept his vaccination status under lock and key, and rightly so, says his father. "Everyone has the right to decide about their own health. To be vaccinated or not is everyone's own decision," Srdjan Djokovic was quoted by the German media in an interview with Prva TV .
The fact that people in Australia want to act according to the motto "either - or" does not mean Srdjan well. "Under these extortions and circumstances, it is likely that he will not attend," he said.
Alexander Zverev hopes for Djokovic at the Australian Open
Australian Open tournament director Craig Tiley had recently been positive about Djokovic's participation in Melbourne.
Alexander Zverev had also spoken out about Djokovic and the vaccination.
Zverev showed understanding for the regulations of the state of Victoria. "We're visiting another country. It's not about tennis, it's about the virus," he said at the ATP Finals . If Australia already allows entry into the country, you have to follow its rules, so the German number 1. Who then announced his hope for an exception in the Djokovic matter: "He is number one in the world, he should be there. "