Dominic Thiem on Adriatic tour scandal: "Shouldn't have happened"
Dominic Thiem spoke in an interview with Sport Bild for the first time in more detail about the fiasco on the Adriatic tour by Novak Djokovic .
by Florian Goosmann
last edit: Jul 01, 2020, 02:15 pm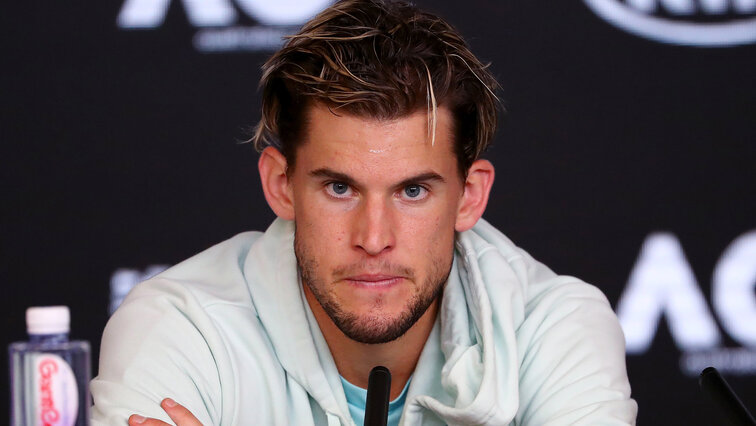 "It was strange. We played for weeks without an audience, so we were happy about the fans in the stadium. We thought that the government's measures were correct," said Thiem. As it became known in retrospect, they were not, also because the government figures appear to have given incorrect numbers. Serbia's prime minister recently tried to take Novak Djokovic off the line of fire.
"We acted too naively, we are sorry for the consequences," said Thiem, who was surprised by his colleagues' COVID-19 infections. According to Grigor Dimitrov, Borna Coric, Victor Troicki and organizer Novak Djokovic with wife Jelena tested positive. Djokovic's coach Goran Ivanisevic also found an infection after two negative tests. "I was very thoughtful, of course also surprised. I hope that everyone will be fit again soon. That shouldn't have happened."
Thiem had already apologized via Instagram last week after manager Straka had not yet seen a need for this, to the misunderstanding of many.
Shortly after the (broken off) Adria tour for show tournaments, Thiem himself was back on the pitch, both in Vienna and in Nice - which brought him criticism from some sides, especially since his negatively tested colleagues had announced a voluntary 14-day event Dive into quarantine. Which, however, backfired in the case of Alexander Zverev .
With "THIEMs7" everything should change
Thiem is currently planning his own show tournament "THIEMs7", which should start next Tuesday (July 7th) in Kitzbühel.
Mistakes like those in Belgrade and Zadar should be avoided here, there should only be 500 spectators per session, seats should be allocated exactly. Corona testing would also be necessary for players and teams, and for spectators if necessary. "Everything we can do to protect health is being done."
Thiem sees a restart of the tour as possible only if freedom of travel applies to everyone. "All players must have the same chance."